Get your copy of Eskimonde!


We're celebrating a decade of Eskimo Recordings and you're invited!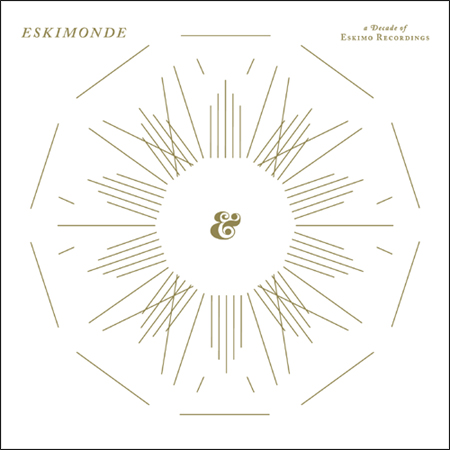 Eskimo is releasing 'Eskimonde', a luxurious 5CD box set. The two first cd's are retrospective and select the very best from our extensive back catalogue. CD 3 includes 12 new and unreleased remixes from the likes of DJ Harvey, Solomun, Deetron, Moonlight Matters, Oliver... To conclude in style, there are two bonus mixes from The Glimmers, including a few exclusives too. The box also includes a poster featuring a decade of Eskimo artwork. You can check out the tracklist below for all details.

You can find previews of CD 3 on Soundcloud or stream the whole compilation on Spotify.

You can download Eskimonde on Beatport or iTunes.com/Eskimonde.

Here are a few shops where you can buy the 5CD box:
BE: Fnac
NL: Bol
JP: Amazon - Disk Union
UK: Rough Trade - Piccadilly - HMV - Juno
FR: Amazon - Fnac
US: Amazon
DE: Amazon - JPC - World Of Music
CH: Cede
IT: Amazon
AU: Play4me

Admit that the box looks AMAZING!!





Tracklist:

CD1 – Retrospective Part 1
1. Ilya Santana - Transborder (Letherette Remix)
2. Hot Toddy feat. Ron Basejam - I Need Love (Morgan Geist's Love Dub)
3. Lindstrøm & Prins Thomas - Boney M Down
4. Aeroplane - Caramellas (Original)
5. Simone Fedi - Bitter Devotion (Ewan Pearson Extended Remix)
6. Downtown Party Network - Days Like These (Vocal)
7. Bottin & Rodion - Galli (Give It Up) (Edit)
8. Hiem - Clubscene popscene (A just us Diskopop version)
9. Stratus - Footprints
10. Reverso 68 - Piece Together (Todd Terje Spinning Star Mix)
11. Low Motion Disco - Things Are Gonna Get Easier (Sebastien Tellier Vocal Remix)
12. Allez Allez - African Queen (Quiet Village Dub)

CD2 – Retrospective Part 2
1. Low Motion Disco - Love Love Love (Aeroplane mix)
2. LSB - Original Highway Delight
3. Maelstrom - Petrichor
4. Aeroplane - Without Lies (Breakbot Remix)
5. Reverso 68 - Tokyo Disko Part 1
6. In Flagranti - Personal Angst
7. Visti & Meyland - Yes Maam (All Nite Long) (Trentemøller Remix)
8. Allez Allez - Allez Allez (Lindstrom & Prins Thomas Remix)
9. Dance Disorder - My Time (Radio Slave's Rekids Tribe Mix)
10. The Neon Judgement - TV Treated (Tiga's Treated Vox)
11. The Sexmachines - Okay (Whitey Mix)

CD3 – Remixed
1. Aeroplane - We Can't Fly (Oliver Remix)
2. Low Motion Disco - Love Love Love (Solomun Edit)
3. Kris Menace Presents Stars On 33 - Something You Can Feel (Reverso 68 Remix)
4. West Phillips - (I'm just a) Sucker For A Pretty Face (Surrender! Remix)
5. Dirty Minds - I'm For Pleasure (Claptone Remix)
6. L.H.A.S. INC. - A Feeling (It's A Fine Line Remix)
7. Aeroplane - I Don't Feel (Deetron Remix)
8. Dr. Beat From San Sebastian - Mediterraneo (Dj Harvey Remix)
9. Blende - Fake Love (The Living Islands 'Tropical Doom' Dub)
10. Jean Winner - Alive And Kicking (Zimmer Remix)
11. Drop Out Orchestra - Sun Machine (diskJokke Remix)
12. Allez Allez - African Queen (Moonlight Matters 'I Love Grace Jones' Remix)

CD4 – Mix 1 : The Glimmers - Mo's Selection

CD5 – Mix 2 : The Glimmers - Dave's Selection


Eskimo Recordings website - facebook - twitter - soundcloud - youtube - email



back
Eskimo Recordings is a N.E.W.S. NV label.