Red Axes remix of Moscoman out now


From Berlin via Tel Aviv comes Moscoman, the music producer behind the underground hit 'Fernandez', released last year on Eskimo Recordings. The original received high acclaim from Psychemagik, Marcus Marr, Headman, Bottin, Red D, Rayko and Khidja to name a few so now the label have invited Red Axes to remix.

Moscoman's original is extremely catchy, incorporating punchy claps and an almost psychedelic melody with a bassline that seamlessly brings all the parts together. Red Axes spin their own charm into ' Fernandez' creating a more dramatic affair crafted through powerful percussion yet holding onto the original playful melodies. In Moscoman's own words "this one is super special, it's a killer!"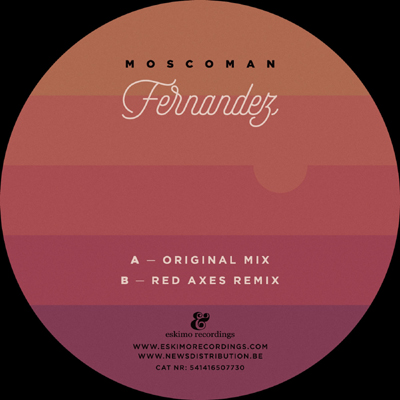 Moscoman's music can be found on Eskimo Recordings, ESP Institute, Correspondant and I'm a Cliché. Mosco's distinctive sound, which takes in elements of techno, new wave, house and the sounds of his native Middle East, has seen him quickly soar to prominence via his own production, his remix work, his DJing style and has now further been cemented by the success of his up and coming record label Disco Halal.

Red Axes is a project created by Tel Aviv based producers and DJs Dori Sadovnik and Niv Arzi who have been performing together for a long time but first released as Red Axes in 2009. Their music can be found on labels such as Correspondant, Hivern Discs and Throne Of Blood. More recently they have appeared on Crosstown Rebels as part of 'Damian Lazarus & The Ancient Moons Remixes From The Other Side' following an EP on the label last year.

Buy / stream the EP here or on Youtube or Soundcloud.



back
Eskimo Recordings is a N.E.W.S. NV label.