ESKIMO NEWS
New Atella 'Beacon One' EP out now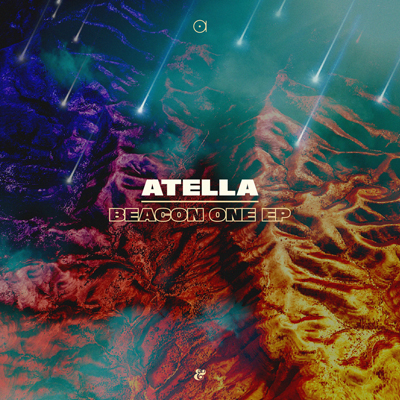 "Hidden in the vast blanket of stars, our Beacon One calls for you. And the beacon carries a message - an ambitious hello. This is a message in a bottle, hoping to find new life and the secrets that it keeps. Close to the horizon, the Beacon has picked up a colorful glimpse of light. A new hope, a new guideline. As we ascend to the unknown, we cling our selves to the hope of something good. But the uncertainties creates a fiery rush. The rush that keeps us alive. Climb on!" - Atella

Having released a series of critically acclaimed singles on Eskimo Recordings, Norwegian duo Atella now expand their horizons with the 'Beacon One' EP, 4 tracks of star spanning electronica and cosmic pop suitable for soundtracking both awe inspiring journeys through towering nebulas and nights out in some of the galaxy's foremost hives of scum and villainy.

Opening with the stunning 'Ascension', our Nordic space cadets quickly set the tone for the EP. Featuring guest vocals from one of Norway's most tipped new popstars, AURORA, 'Ascension' finely walks the line between both the breathless beauty and cosmic horror that the inky depths of space inspires.

Like following Alice down a black hole, 'Alive' is the kind of offbeat upside-down pop music Atella are so good at and will have you wishing that 2001's monolith makers had thought to work with Funktion 1 and develop a truly out of this world sound-system.

'Nothing' meanwhile is for when you just have to screw the prime directive and make first contact on the dancefloor, electro powered funk at its best it provides a clue as to how Daft Punk 's last album may have sounded if they'd spent less time playing at being robots and more time dressed up as green skinned aliens.

Closing out the EP Magnus and Johannes cut loose with the epic 'Transition', a homage to their childhood musical heroes, such as Jean-Michel Jarre, Kraftwerk and Vangelis, who first filled their heads with the sound of space. Another defining moment in the career of one of Norway's most exciting new talents, 'Beacon One' is exactly what close encounters were made for.




Eskimo Recordings presents The Purple Collection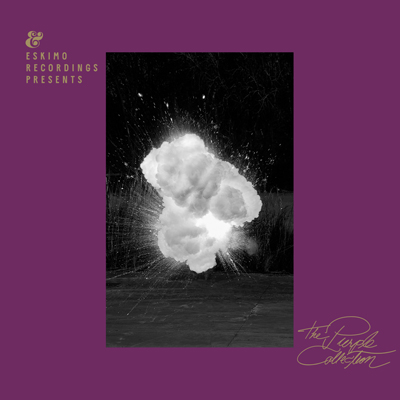 Fresh from releasing Bill Brewster's 'Tribal Rites' compilation, a critically acclaimed trawl through the past 4 decades of dance music, Belgium's Eskimo Recordings return to the present and look to the future with the release of 'The Purple Collection', the 7th release in the label's annual colour series of compilations. Featuring brand new tracks from the likes of Simple Symmetry, Cavego and Future Feelings alongside recent label highlights from Horixon, Atella, Paresse and NTEIBINT, 'The Purple Collection' provides another essential snapshot into today's electronic music scene, covering everything from underground house & disco to sparkling electronica and leftfield pop.

Kicking things off in style hotly tipped Norwegian duo Atella team up with bonafide Scandinavian sensation AURORA for the frosty ambience of 'Ascension'. Taken from their recent 'Beacon One' EP it's a prime example of why the likes of DJ Mag have been tipping them for great things in recent months. Vibe well and truly established Berlin duo Languages pick up the baton with the stunning Balearic heart-melter, 'Helicopters'. Having caught the label's attention with the release of their debut EP on Days of Being Wild, their mix of dreamy laidback beats and hypnotic vocals (sung in their own made up language no less) fits in perfectly amongst their new label mates.

Inspired by the Turkish music of his grandfather Dogu Civicik is another artist making his debut on the label and judging by the slow paced, hypnotic 'Andromalius IV' this won't be the last we hear of him. The kind of music that really should come with a warning for those driving or operating heavy machinery, it's a heavy, psychedelic brew of chugging beats, delicate jazz flourishes, drones and industrial sounds echoing off into oblivion. Pulling us back from the brink of pure ego-death Brooklyn producer IV Edition teams up with Californian singer Lilianna Wilde for the languid, nostalgic jam that is 'Whose Man's', a track that breathes light whilst also managing to sample the sound of rain falling in a forest and a close-up recording of fire ants, which is probably the point where any yacht rock comparisons end.

Having made a splash with his contribution to last year's 'Red Collection', Russian producer Antenna continues to swerve any preconceived ideas of what music made in a region that regularly experiences -15°C temperatures sounds like. Rather than cold, austere and forbidding 'Sparks' instead is a vintage sounding cosmic disco gem, warm arpeggios that brim with the optimistic belief of a producer who believes that music can change the world. Parisian producer Simon Says has been doing his thing for over two decades now and it shows in the insouciant funk of 'Feel Me', the kind of outrageously funky sex jam that can turn on both electro kids and disco dads, and could be released on a brand new vinyl only imprint or have sat proudly on an old Ze Records compilation.

If things have been chugging along at a more sedate tempo so far it's the turn of Mexican producers Dan Solo and Future Feelings to turn up both the heat and the tempo with 'What Else Can I Do', a perfect slice of electro-funk all topped off with the heartfelt vocals of Tony Browne. Keeping the party vibe going Norwegian producer Cavego steps up next with the snappily titled and irrepressibly upbeat 'Vår I Øyer' ('Spring in Øyer'), a track that funnily enough sounds exactly like that first sunny day of the year after months of dark clouds and sub-zero temperatures.

Longtime fans of Eskimo Recordings won't be surprised to see the inclusion of Greek producer NTEIBINT on this collection. One of the label's veterans he's once more teamed up with his fellow Athenian Σtella for a sci-fi disco ballad, full of heartbreaks and mellow synth lines, it's another essential release from the pair. Swedish producer Paresse made his debut on Eskimo late last year with the 'Sloth Machine' EP, a release so successful the label elected to press up a limited edition 12" that quickly sold out. Taken from that EP 'Quiet Light' is the kind of sun kissed instrumental track that crate diggers would re-discover tucked away on the b-side of an 80's pop single and would, decades later, go on to enjoy a golden second life on the beaches of the Adriatic coastline, timeless and beautiful music.

Next up we have Russian duo Simple Symmetry, having made a name for themselves with releases on Moscoman's Disco Halal imprint the duo made their Eskimo debut last year remixing Paresse's 'Temple' to devastating effect and now return with their original track 'Prince of Persia'. Melodic, emotional music that isn't afraid to wear its heart on its sleeve and will no doubt become a secret weapon for many more open-minded DJs. Inspired by the northern lights that can be seen dancing nightly above his home town of Reykjavik, Icelandic producer Hermigervill's 'Disco Borealis' is another stand out piece of cosmic-scandi-disco, playful yet still primed to cause a serious commotion on the dancefloor, it's no wonder he's regularly held up as one of Iceland's top electronic producers.

Norwegian's BOKA claim their influences range from The Avalanches to black metal, and whilst 'Space Issues' may not display any deep throated roars or existential angst it does show off a wonderfully eclectic attitude that sees the track skip between classic cosmic disco arpeggios, Skatt Bros style chanting, thumping house pianos and acidic squelches to wonderful effect. Finally to close out the collection we have a contribution from two artists who again should be no strangers to Eskimo fans, British based duo Horixon and Norwegian singer Else Born whose 'Hello' is a quiet storm of numinous pads, sparse piano chords and an almost 2-step beat that serves as the perfect outro.

Since launching in the year 2000, Gent based Eskimo Recordings has gone onto become one of the leading electronic music labels in the world releasing genre defining artist albums and compilations from the likes of Aeroplane, Lindstrøm, Prins Thomas, The Glimmers, Optimo, Psychemagik and many more. Since its launch in 2013 the 'Colour' series, now in its 7th edition, has continued to build upon the label's reputation, not only for discovering and curating great music but for great design and the cover for 'The Purple Collection' features a stunning photo by Danish photographer Ken Hermann.

TRACKLISTING

1. Atella feat. Aurora - Ascension
2. Languages - Helicopters
3. Dogu Civicik - Andromalius IV.
4. IV Edition - Whose Man's
5. Antenna - Sparks
6. Simon Says - Feel Me
7. Dan Solo & Future Feelings feat. Tony Browne - What Else Can I Do
8. Cavego Vår I Øyer
9. NTEIBINT - A State Nearby
10. Paresse - Quiet Light
11. Simple Symmetry - Prince Of Persia
12. Hermigervill - Disco Borealis
13. BOKA - Space Issues
14. Horixon feat. Else Born – Hello





New NTEIBINT x Σtella single 'A State Nearby' out now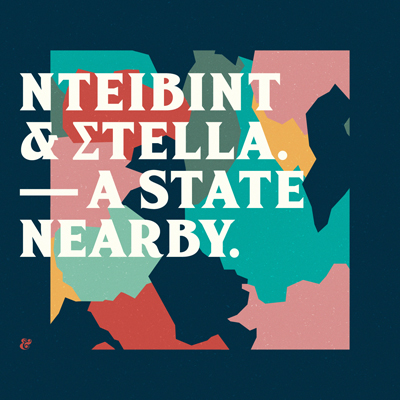 Over the past few years Greek producer NTEIBINT has become one of Eskimo Recording's go-to artists producing the kind of emotional disco that is guaranteed to move body, heart and soul. Kicking off 2018 he's again teamed up with his frequent song-writing partner, Greek indie/pop artist Σtella, for what they describe as "a sci-fi disco ballad, full of heartbreaks and mellow synth lines. Between states, where we meet and where we part."

Over a propulsive bass-line and shimmering, almost wistful, melody, 'A State Nearby' sees these two rising stars of Greece's music scene reunite to heart-melting effect, NTEIBINT's production once again providing the perfect setting for Σtella 's lyrics and softly reflective vocals.

To accompany 'A State Nearby' NTEIBINT has also produced a 'I Do', in his own words a "futuristic disco dub for dance-floors and heartaches" where intensely funky guitar riffs and a hypnotic synth arpeggio trade space with vocals snippets that echo off into the cosmos.

LISTEN/DOWNLOAD




New Atella single 'Alive' out now, EP out Feb. 16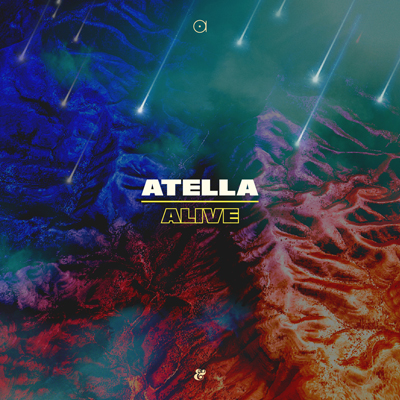 Ahead of the release of their debut EP, 'Beacon One', this February on Eskimo Recordings Norwegian space cadets Atella offer up a teaser in the shape of a sparkling new single 'Alive'.

Fans of the band wont be surprised to find that 'Alive' is another slice of atmospheric cosmic-pop, all glacial beats, synths that shimmer like frozen interstellar clouds and out of this world vocals that wrap themselves around you like a galaxy's spiral arms.

LISTEN/DOWNLOAD



Paresse - Temple (Simple Symmetry Remix) 12" & digital out now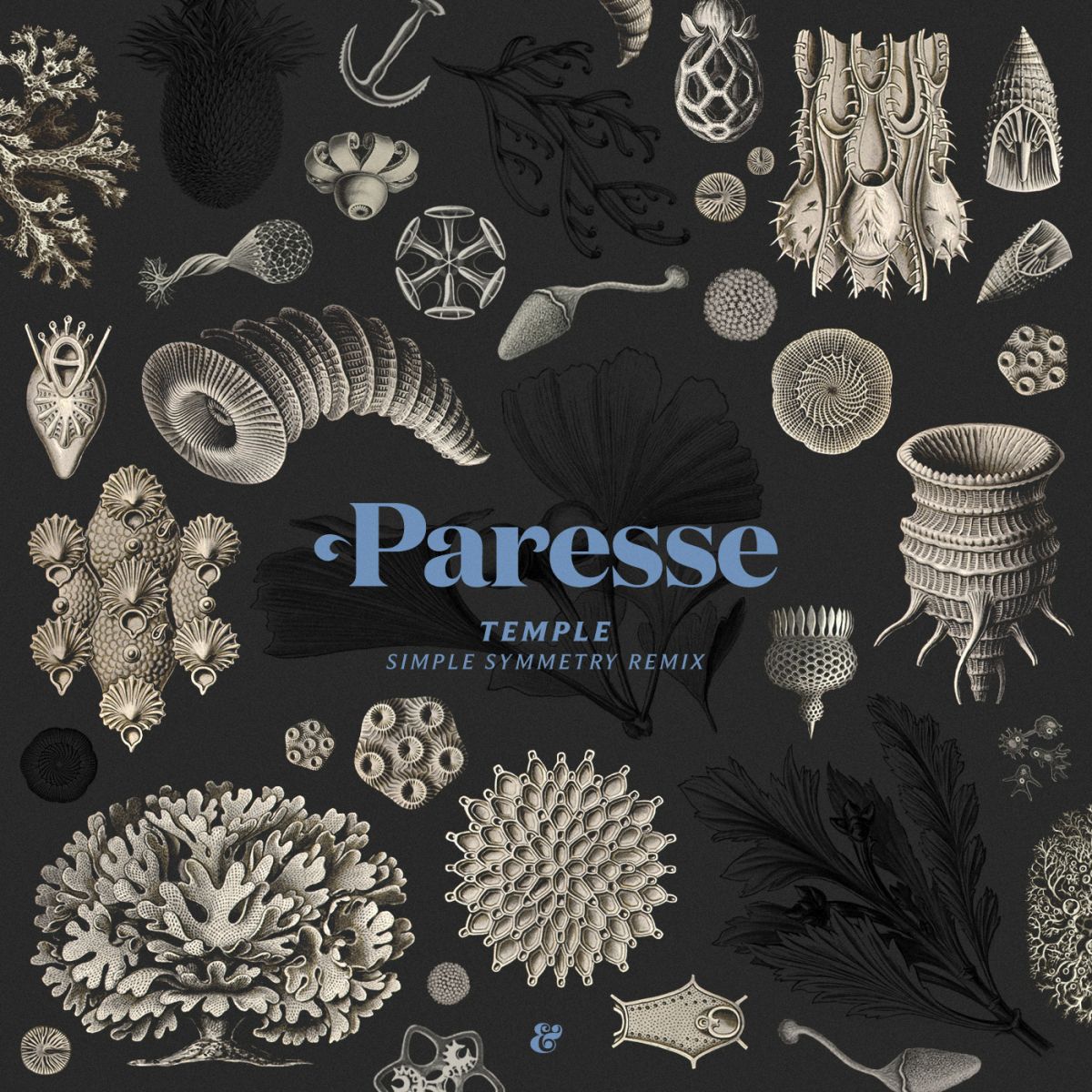 Originally released in October on Eskimo Recordings, Paresse's 'Sloth Machine' EP won the Swedish producer a legion of new fans attracted to its mix of cosmic disco, balearic house and elegant, emotional electronica. Hailed by Clash Magazine as recalling "everyone from early Eno - think 'The Big Ship' - to Giorgio Moroder" the EP quickly worked its way into sets of DJs such as Moscoman, Marvin & Guy, Phillipi y Rodrigo, Yuksek, Justin Robertson, Rob da Bank, The Aston Shuffle and many more.

With the throbbing Italo-disco inspired 'Temple' proving to be especially popular with DJs Eskimo have pressed the track onto a limited edition 12", alongside a brand new remix from hotly tipped Russian brothers Simple Symmetry (Disco Halal/Multi Culti).

Wisely opting to retain much of the feel of the original, Sasha and Sergey have instead gently pushed the tempo, toughened up the drums with a new focus on the track's percussive elements and added a greater depth of space, providing even more room to lose yourself on the dancefloor amongst the track's eerie synths and wordless chants.

LISTEN/DOWNLOAD




New Satin Jackets single 'Mirage' out now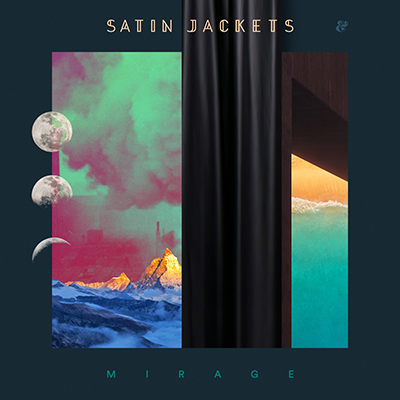 "Once I thought of us as more than hopeless lovers,
It was only a mirage…"

'Mirage' is the new single from German producer Tim Bernhardt, aka Satin Jackets. Released this November on Eskimo Recordings, 'Mirage' continues Bernhardt's winning streak that has made him one of the hottest nu-disco/house producers around, clocking up more than 20 million plays on Spotify alone in the past few years.

Following on from this summer's Nordic themed hit 'Northern Lights', Bernhardt has once again looked to Scandinavia for inspiration. "I think this might be the hookiest track I have made so far," explains Bernhardt. "But then you start looking for the best possible topline which, of course, can be like searching for the Holy Grail, but on a trip to Stockholm at last it all came together. BOOM! You can definitely hear the strong Swedish pop influence in it. I can't wait to see how people will react to it."

Built upon a gentle bed of bubbling synths, delicate guitar licks and laidback beats 'Mirage' is classic Satin Jackets, the song's beautiful melodies the perfect setting for the bittersweet lovelorn lyrics that tell of a moment of self-realisation at the end of a relationship.

It's fair to say that heartbreak has rarely sounded so good.

LISTEN / DOWNLOAD



Bill Brewster presents Tribal Rites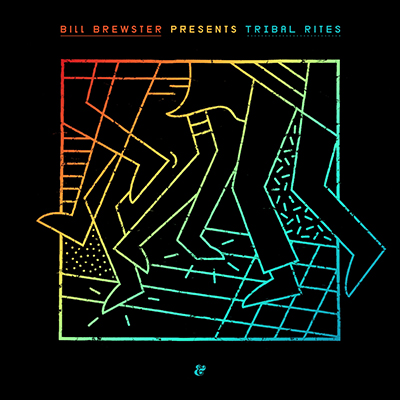 "Everything I do now started with record collecting. It's the foundation of my career; from writing about music, DJing in clubs, putting compilations together or spending many late-night hours, glass of red wine in hand, bidding on stupid records on eBay." – Bill Brewster

Spanning 41 tracks, 'Tribal Rites' is a musical autobiography of sorts from one of dance music's most dedicated historians, Bill Brewster. Released on 3 CDs and double vinyl via Belgium's Eskimo Recordings, the compilation takes us on a personal journey through Bill's 36 year long involvement in the music industry.

Whether running DMC's New York offices or labels including Twisted UK and Forensic, being one of Fabric's original residents, writing (with Frank Broughton) probably the definitive overview of DJ culture, the seminal 'Last Night A DJ Saved My Life' and the equally essential 'How To DJ (Properly)', running the DJhistory website or promoting their much loved Low Life parties, Bill's fingerprints can be found all over dance music's past few decades.

So whilst there are few people more qualified to compile such a thing, 'Tribal Rites' isn't just a 'House & Disco Greatest Hits', instead we have the soundtrack to a life spent at the coalface of record collecting, of early mornings at car boot sales and late nights logged onto Discogs.

Split into three sections, the compilation begins in the post-punk period, and through tracks such as explores the influence of dub on bands of the time such as Orang Utan, General Strike and The Raincoats. The second section takes us into that mish-mash of sounds and styles best described as 'Balearic' where the likes of Bobbie Gentry and Final Edition can happily co-exist and a country and western cover of Hall & Oates 'I Can't Go For That' seems like the most obvious thing in the world.
The final section then concentrates exclusively on house music, though again showcasing just what a broad church House is, able to accommodate both the spiritual yearnings of Mother Tongue's 'Message of Love' and the precision tooled productions of Basic Channel's Maurizio.

At a moment in time when dance music is more prominent than ever and DJs are treated like pop stars, 'Tribal Rites' is a vital reminder that there's a lot more to DJing than just downloading the latest Beatport chart and waving your hands in the air.

Available as 3CD / 2x 2LP / digital. Out on the 3rd of November on Eskimo Recordings.

Check out Tribal Rites here.