ESKIMO NEWS
Cavego - Vår I Øyer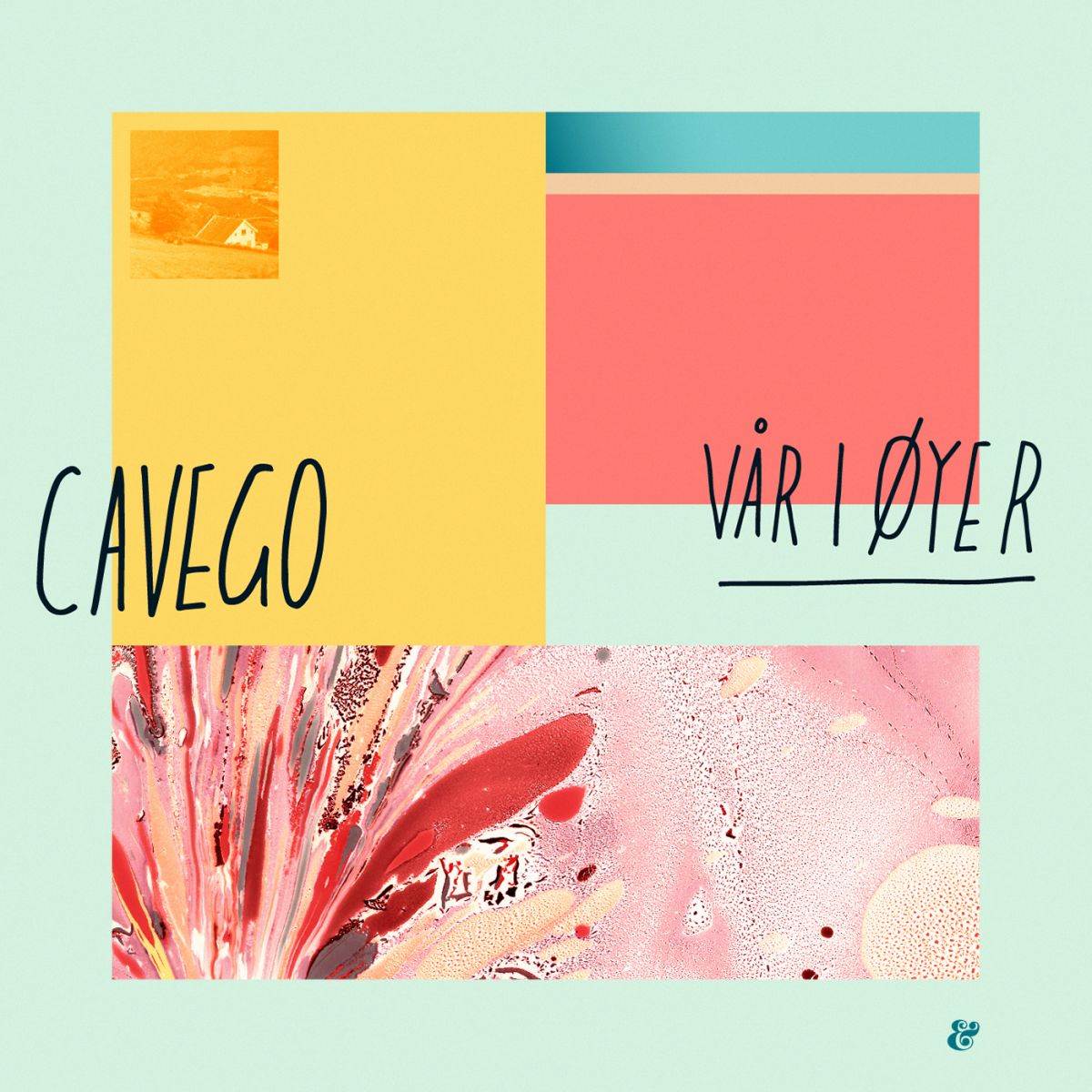 One of the many highlights from Eskimo Recordings recent compilation, 'The Purple Collection', Cavego's 'Vår I Øyer' (literally 'Spring in Øyer') is an irrepressibly upbeat slice of Nordic disco that perfectly captures that feeling when the days start to grow longer, the darkness recedes and the world starts to feel alive once more.

Realising that you can never have too much of a good thing, and that clearly Spring needs all the help it can get this year, Eskimo are now releasing 'Vår I Øyer' as a proper single complete with 'Extended' and 'Club' mixes that subtly tease out and add to the original's sparkling melodies and infectious rhythms.

Making his debut in 2015 Norwegian producer Cavego has quickly established himself as one to watch with acclaimed releases on labels such as Your Control, Get Dancy and acclaimed remixes for the likes of Blende and Satin Jackets.

LISTEN/DOWNLOAD





Satin Jackets - Diamonds Are Forever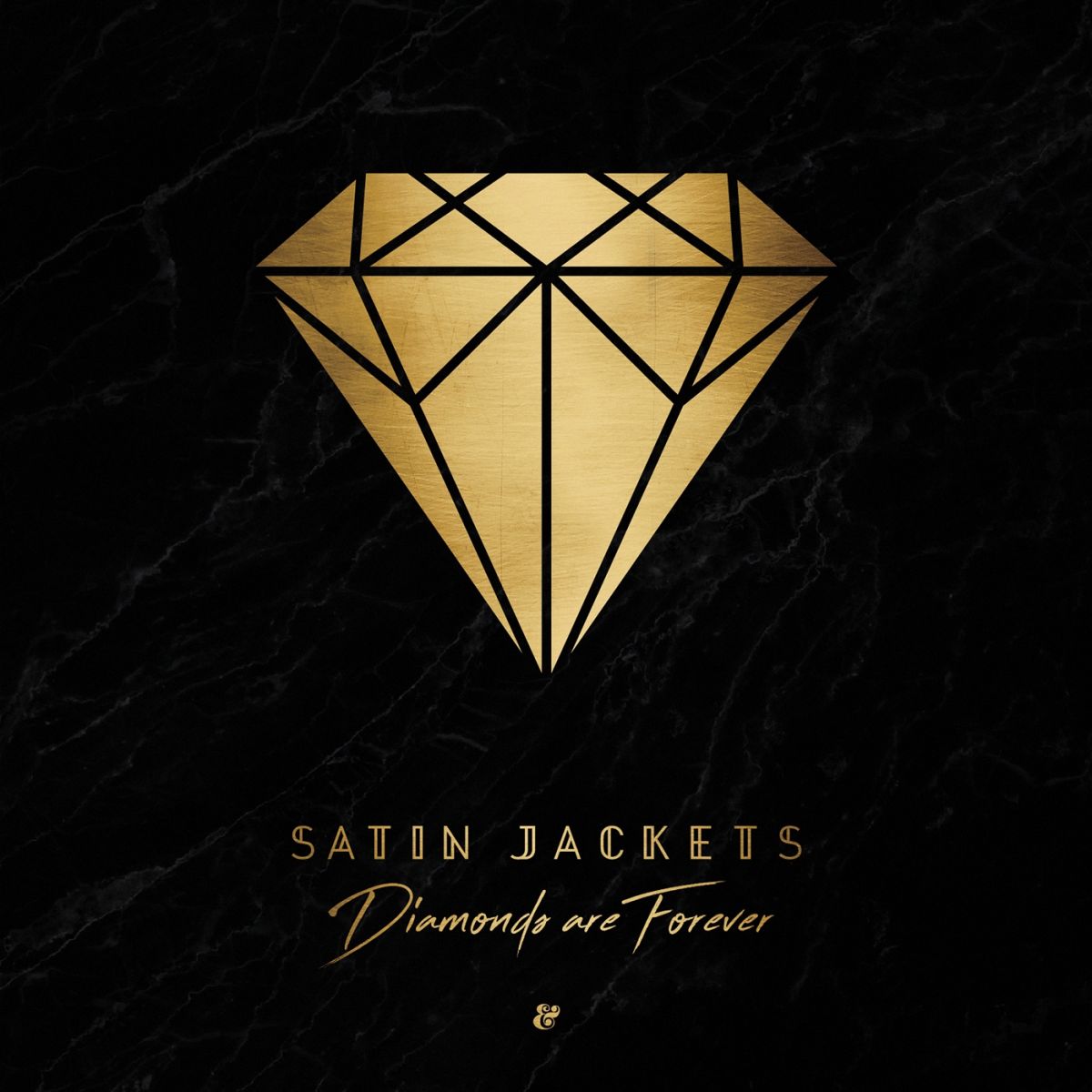 Over the past couple of years German producer Tim Bernhardt, aka
Satin Jackets
, has established himself as one of the biggest names on the nu-disco scene, clocking up more than 25 million streams of his debut 2016 album
'Panorama Pacifico
' on Spotify alone. Now, fresh from releasing his latest single (
'Through The Night
' ft. David Harks), Tim has compiled
'Diamonds Are Forever'
, a 7 track mini-album of re-mixed and re-mastered tracks from the early days of his career.
"I had been talking to some fans about the first Satin Jackets productions and we realised that there were quite a few tracks that, for various reasons, were no longer available anywhere"
explains Tim.
"So I dug through my back catalogue making a list of some gems from around 6-8 years ago, then revisited each track to give them a little nip and tuck and apply the benefit of almost a decade's more experience. Honestly it's been a lot of fun revisiting these tracks again and remembering the stories around them as they all helped shape Satin Jackets into what it sounds like today."
Featuring early productions such as
'Latin Jackets
',
'Got To Be Love'
and
'Hollywood'
alongside hard to find remixes of Tesla Boy and Novika, the tracks on
'Diamonds Are Forever'
still sound as fresh today as they did on their original release, proving that great music really is timeless.
LISTEN/DOWNLOAD
Blende feat. Mickael Karkousse - Do You Remember?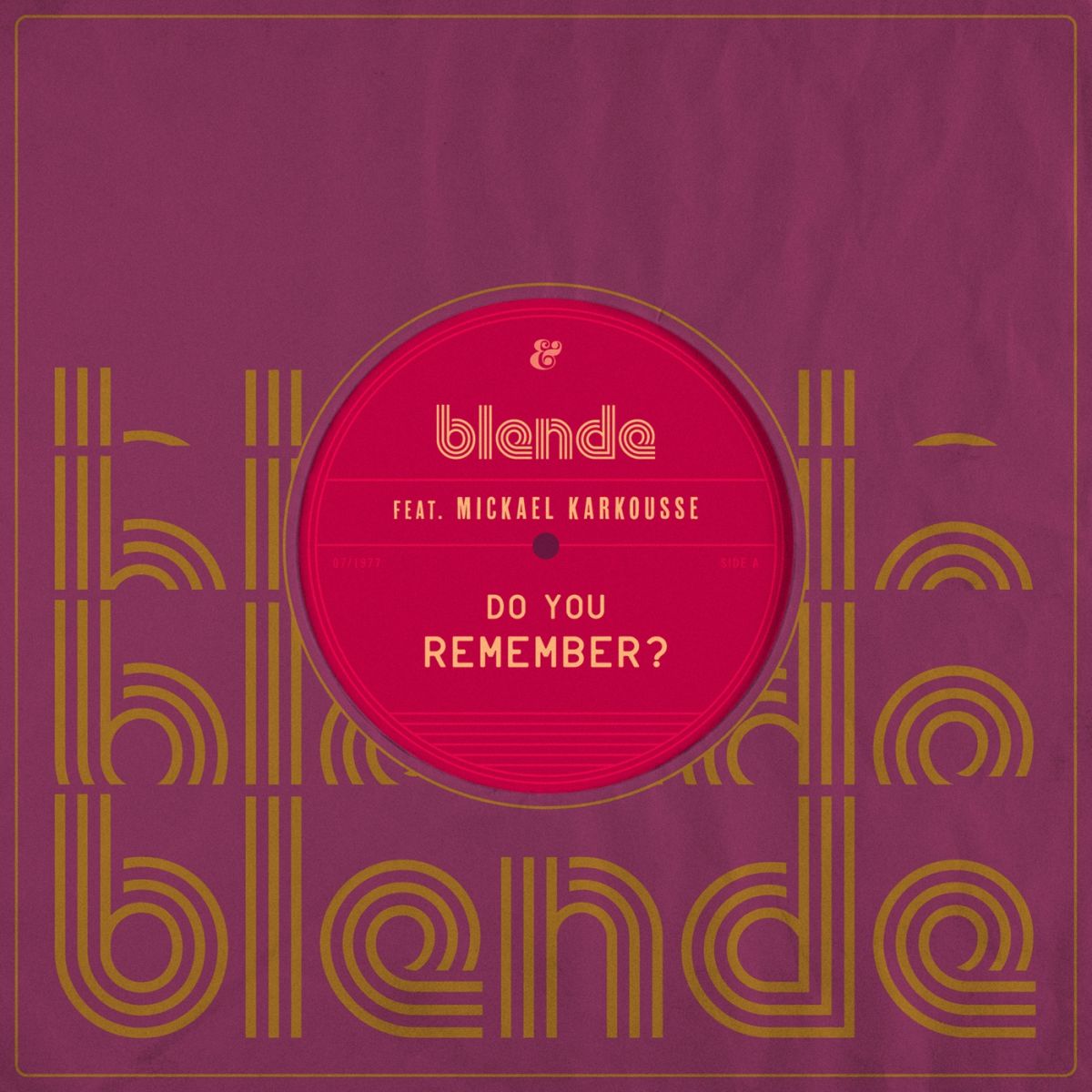 "Do you remember, do you remember
We confused the day for night and night for day"
London based Swedish producer, DJ and song writer Blende returns to Eskimo Recordings with 'Do You Remember?', a Moroder'esque disco/house track featuring Mickael Karkousse, frontman of Belgian electro-rock stars GOOSE. Packed full of writhing synthesiser arpeggios, a classic ostinato bass line, sci-fi strings, vocoders and topped off with Mickael's impassioned vocals, 'Do You Remember?' perfectly updates the seedy sound of late 70s Munich for the clubs of today.
"Most sensible people love a bit of Goose, the band that is," explains Blende. "So when my friend Mick, who coincidentally happened to be the lead singer of the very same band, spoke to me about doing something together I jumped straight on it.
After a few trips back and forth to the Safari Studios in Kortrijk, with a bit of keys hammering my end and some lyrical and vocal wizardry from Mick, we are now sitting on the final thing and couldn't be more pleased with the result. It's an updated take on the sounds from the late '70s, full of nostalgia both musically and lyrically, made strictly for those with ears."
"We had worked with Blende through his remixes for GOOSE on a couple of tracks, so when I had some time off last summer it was the right time to get in the studio with Johan to work on something completely new" recalls Mickael.
"After a couple of nights out between Bruges, Ghent and Kortrijk we came up with the right angle for the track. The result is the perfect blend between our mutual musical preferences. A Future Nostalgic sound is born perfectly fitting the title: Do You Remember?"

LISTEN/DOWNLOAD


NTEIBINT & Stella - A State Nearby (Adam Port Calypso Remix)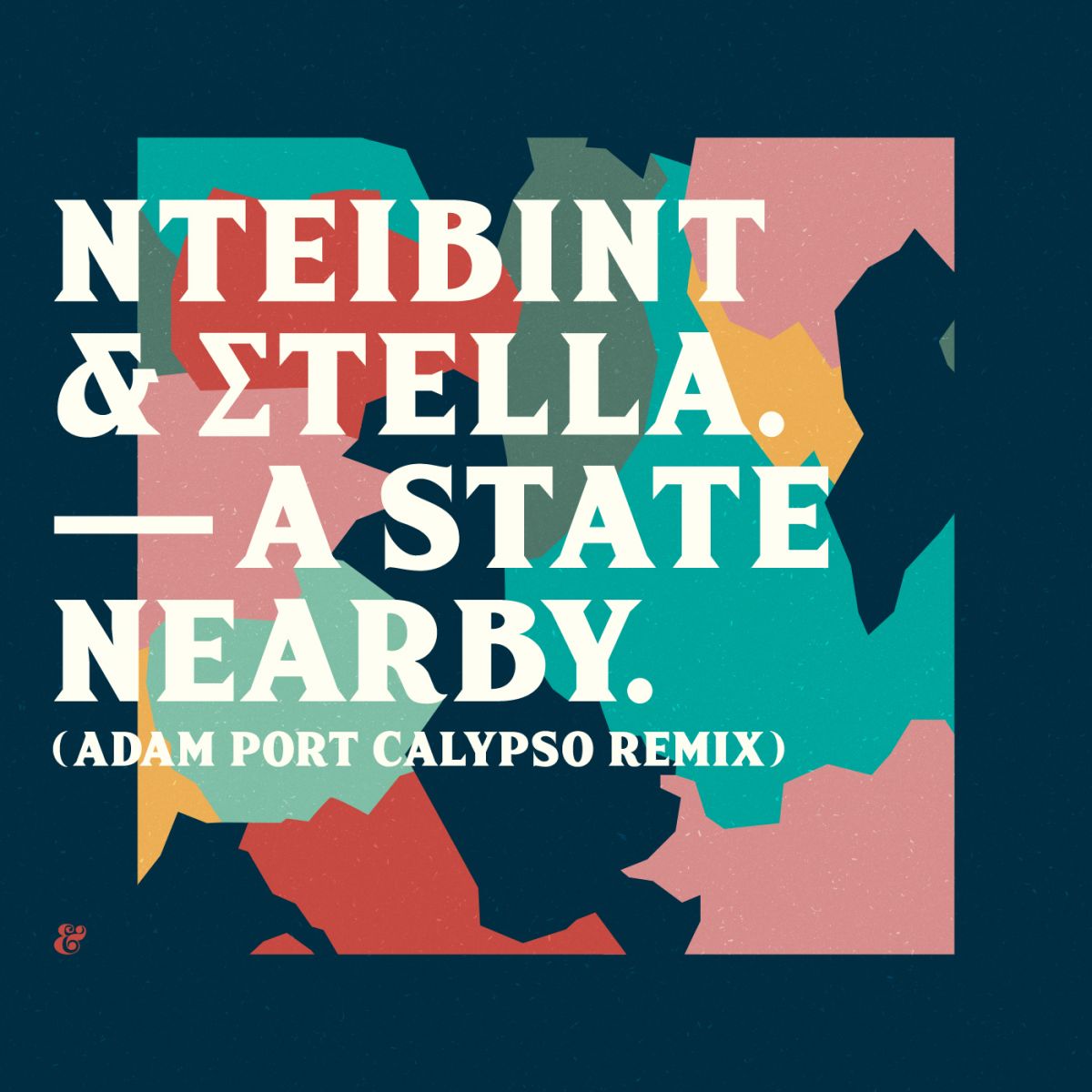 Released on Eskimo Recordings back in January, Greek producer NTEIBINT and his long time musical partner Σtella's 'A State Nearby' quickly found favour with DJs from around the world, from Australia's Aston Shuffle to Mexico's Future Feelings via Grimsby's Bill Brewster. Now giving the track a fresh rub Eskimo have brought in German producer Adam Port (Keinemusik) to offer up his own interpretation in the shape of his 'Calypso Remix'.

"My first contact with NTEIBINT and Σtella was via Ewan Pearson's remix for "Hide In", it was one of those tracks that I played in every set for such a long time, so I was pretty happy when the remix request from Eskimo came in," recalls Adam.

And as for the remix's unusual title, he explains "When I was looking through the stems I found these steel drums in the "unused files" folder for the original track. NTEIBINT had recorded them but for some reason didn't use them in the end but they were such a great match to the beat I'd already laid down I had to find a use for them. They gave the track such a distinctive sound that once it was all in place the name "Calypso Remix" just felt obvious really."

The end result sees the original's heart melting disco vibe replaced with a shuffling, staccato beat, pulsating electronics and of course those steel drums adding a summery, tropical touch to the track. Already picking up a play on Pete Tong's Radio 1 show Adam's remix is sure to follow in the original's footsteps into record bags of discerning DJs the world over.

LISTEN/DOWNLOAD





Satin Jackets & David Harks - Through The Night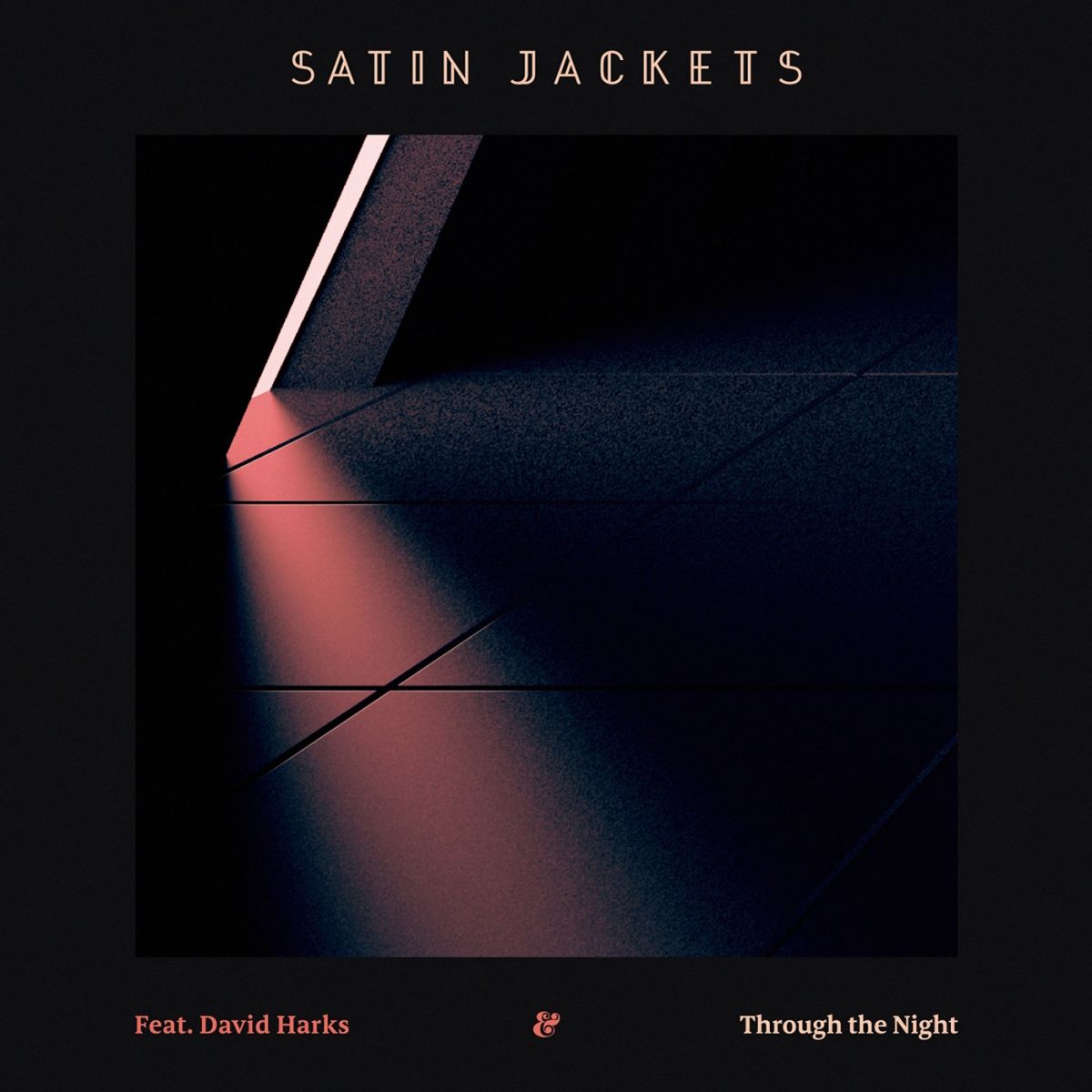 "I don't need your love but it feels so fine,
It's the way that you've been loving me,
Through the night"

'Through The Night' is the new single from German producer Tim Bernhardt, aka Satin Jackets, and Berlin based British singer David Harks. Released this March through Eskimo Recordings it follows on from the pair's hit 2017 collaboration 'Northern Lights' and once again sees Tim's crisp beats, sophisticated melodies and smooth production provide the perfect setting for David's vocals.

"Working with David has been great!" Explains Tim, "After the amazing success of 'Northern Lights' we were bound to do a follow-up. The two of us are quite different in terms of working styles so I feel this is a perfect case of how opposites can attract."

Talking about the song David explains, "It's about being loved by someone and how it feels to be loved. Moreover it's about how we can survive without that love or shape it and use it to suit our needs, "I don't need your love but it feels so fine". I wanted to create a song that explored these feelings but that you can also drop hot'n'heavy on the dance floor and Tim came in with his thick warm production and just took it to that next level."

Primed to soundtrack intimate moments both at home and on the dance floor, 'Through The Night' is another notable entry to both artists' catalogues and is sure to maintain the hot streak that has seen Satin Jackets earn more than 20 million streams on Spotify alone the past 18 months.

LISTEN/DOWNLOAD



SHMLSS - Train Ride To The Middle East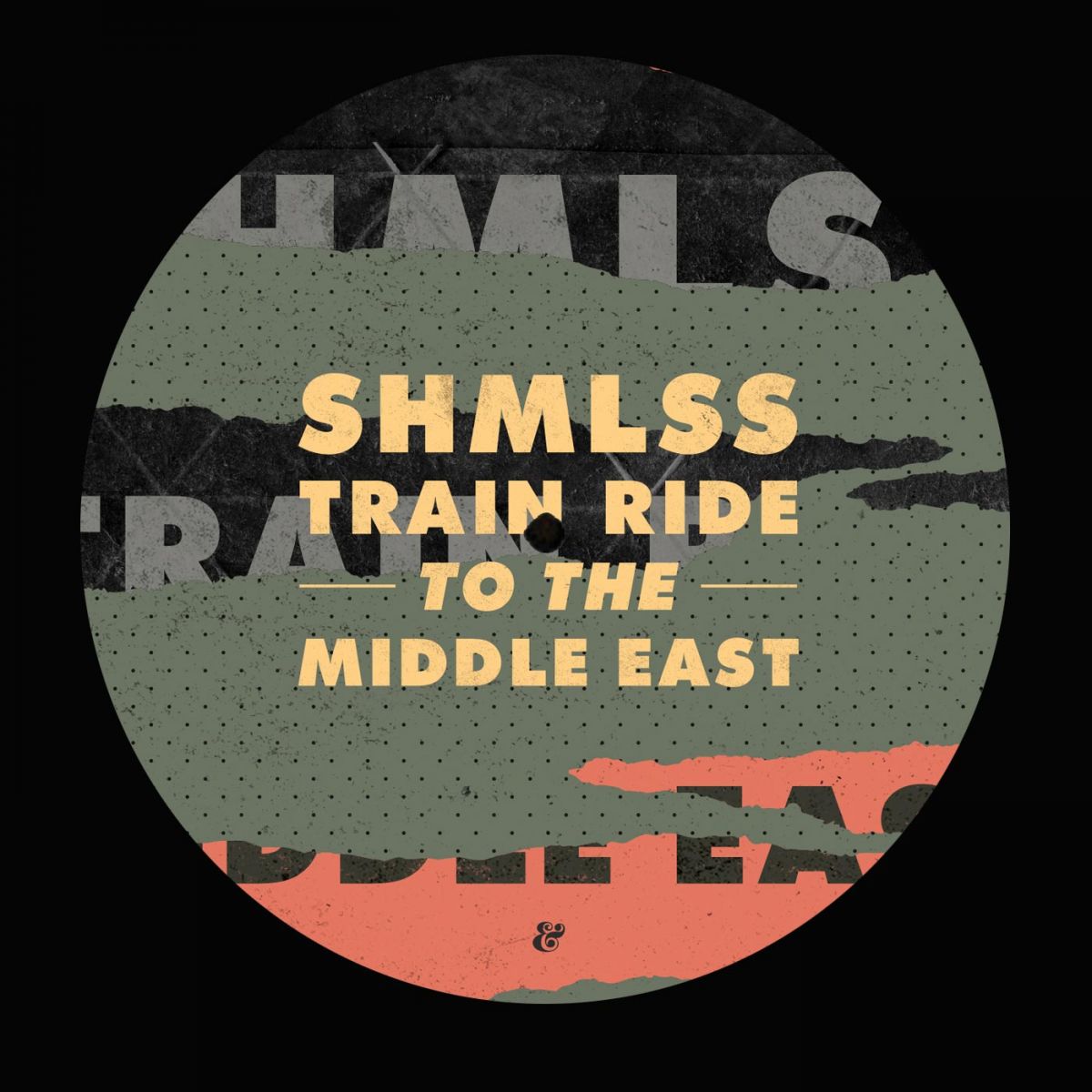 Originally released as part of Eskimo Recordings acclaimed compilation 'The Red Collection', Dutch duo SHMLSS's 'Train Ride to the Middle East' has proven to be a perennial favourite with openminded DJs attracted to its heady psychedelic brew of twisted disco and Middle Eastern sounds. Now to kickstart 2018 Eskimo are releasing the track on vinyl for the first time, complete with a brand new remix from Marvin & Guy.

Whether running their own XXX label, curating the disco playlist at 22Tracks Amsterdam or spinning wild sets featuring everything from disco cuts and global beats to ambient sounds and industrial house grooves, SHMLSS's Bart and Michiel have made a name for themselves with an eclectic approach to music that shines through in tracks such as 'Train Ride to the Middle East'.

With releases to their name on labels like Hivern Discs, Correspondent and Permanent Vacation Italian DJs and producers Marvin & Guy are proponents of an equally openminded style. Stripping the track down to its glistening muscles, Marvin & Guy have rebuilt it around a bass line that throbs and pulsates in an almost unseemly manner, just the thing for sweaty sessions in strobe lit basements.

LISTEN/DOWNLOAD





Eskimo Recordings presents The Purple Collection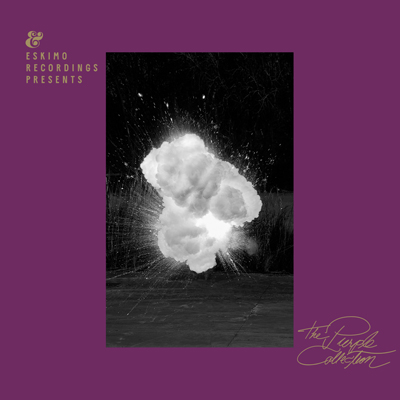 Fresh from releasing Bill Brewster's 'Tribal Rites' compilation, a critically acclaimed trawl through the past 4 decades of dance music, Belgium's Eskimo Recordings return to the present and look to the future with the release of 'The Purple Collection', the 7th release in the label's annual colour series of compilations. Featuring brand new tracks from the likes of Simple Symmetry, Cavego and Future Feelings alongside recent label highlights from Horixon, Atella, Paresse and NTEIBINT, 'The Purple Collection' provides another essential snapshot into today's electronic music scene, covering everything from underground house & disco to sparkling electronica and leftfield pop.

Kicking things off in style hotly tipped Norwegian duo Atella team up with bonafide Scandinavian sensation AURORA for the frosty ambience of 'Ascension'. Taken from their recent 'Beacon One' EP it's a prime example of why the likes of DJ Mag have been tipping them for great things in recent months. Vibe well and truly established Berlin duo Languages pick up the baton with the stunning Balearic heart-melter, 'Helicopters'. Having caught the label's attention with the release of their debut EP on Days of Being Wild, their mix of dreamy laidback beats and hypnotic vocals (sung in their own made up language no less) fits in perfectly amongst their new label mates.

Inspired by the Turkish music of his grandfather Dogu Civicik is another artist making his debut on the label and judging by the slow paced, hypnotic 'Andromalius IV' this won't be the last we hear of him. The kind of music that really should come with a warning for those driving or operating heavy machinery, it's a heavy, psychedelic brew of chugging beats, delicate jazz flourishes, drones and industrial sounds echoing off into oblivion. Pulling us back from the brink of pure ego-death Brooklyn producer IV Edition teams up with Californian singer Lilianna Wilde for the languid, nostalgic jam that is 'Whose Man's', a track that breathes light whilst also managing to sample the sound of rain falling in a forest and a close-up recording of fire ants, which is probably the point where any yacht rock comparisons end.

Having made a splash with his contribution to last year's 'Red Collection', Russian producer Antenna continues to swerve any preconceived ideas of what music made in a region that regularly experiences -15°C temperatures sounds like. Rather than cold, austere and forbidding 'Sparks' instead is a vintage sounding cosmic disco gem, warm arpeggios that brim with the optimistic belief of a producer who believes that music can change the world. Parisian producer Simon Says has been doing his thing for over two decades now and it shows in the insouciant funk of 'Feel Me', the kind of outrageously funky sex jam that can turn on both electro kids and disco dads, and could be released on a brand new vinyl only imprint or have sat proudly on an old Ze Records compilation.

If things have been chugging along at a more sedate tempo so far it's the turn of Mexican producers Dan Solo and Future Feelings to turn up both the heat and the tempo with 'What Else Can I Do', a perfect slice of electro-funk all topped off with the heartfelt vocals of Tony Browne. Keeping the party vibe going Norwegian producer Cavego steps up next with the snappily titled and irrepressibly upbeat 'Vår I Øyer' ('Spring in Øyer'), a track that funnily enough sounds exactly like that first sunny day of the year after months of dark clouds and sub-zero temperatures.

Longtime fans of Eskimo Recordings won't be surprised to see the inclusion of Greek producer NTEIBINT on this collection. One of the label's veterans he's once more teamed up with his fellow Athenian Σtella for a sci-fi disco ballad, full of heartbreaks and mellow synth lines, it's another essential release from the pair. Swedish producer Paresse made his debut on Eskimo late last year with the 'Sloth Machine' EP, a release so successful the label elected to press up a limited edition 12" that quickly sold out. Taken from that EP 'Quiet Light' is the kind of sun kissed instrumental track that crate diggers would re-discover tucked away on the b-side of an 80's pop single and would, decades later, go on to enjoy a golden second life on the beaches of the Adriatic coastline, timeless and beautiful music.

Next up we have Russian duo Simple Symmetry, having made a name for themselves with releases on Moscoman's Disco Halal imprint the duo made their Eskimo debut last year remixing Paresse's 'Temple' to devastating effect and now return with their original track 'Prince of Persia'. Melodic, emotional music that isn't afraid to wear its heart on its sleeve and will no doubt become a secret weapon for many more open-minded DJs. Inspired by the northern lights that can be seen dancing nightly above his home town of Reykjavik, Icelandic producer Hermigervill's 'Disco Borealis' is another stand out piece of cosmic-scandi-disco, playful yet still primed to cause a serious commotion on the dancefloor, it's no wonder he's regularly held up as one of Iceland's top electronic producers.

Norwegian's BOKA claim their influences range from The Avalanches to black metal, and whilst 'Space Issues' may not display any deep throated roars or existential angst it does show off a wonderfully eclectic attitude that sees the track skip between classic cosmic disco arpeggios, Skatt Bros style chanting, thumping house pianos and acidic squelches to wonderful effect. Finally to close out the collection we have a contribution from two artists who again should be no strangers to Eskimo fans, British based duo Horixon and Norwegian singer Else Born whose 'Hello' is a quiet storm of numinous pads, sparse piano chords and an almost 2-step beat that serves as the perfect outro.

Since launching in the year 2000, Gent based Eskimo Recordings has gone onto become one of the leading electronic music labels in the world releasing genre defining artist albums and compilations from the likes of Aeroplane, Lindstrøm, Prins Thomas, The Glimmers, Optimo, Psychemagik and many more. Since its launch in 2013 the 'Colour' series, now in its 7th edition, has continued to build upon the label's reputation, not only for discovering and curating great music but for great design and the cover for 'The Purple Collection' features a stunning photo by Danish photographer Ken Hermann.

LISTEN/DOWNLOAD

TRACKLISTING

1. Atella feat. Aurora - Ascension
2. Languages - Helicopters
3. Dogu Civicik - Andromalius IV.
4. IV Edition - Whose Man's
5. Antenna - Sparks
6. Simon Says - Feel Me
7. Dan Solo & Future Feelings feat. Tony Browne - What Else Can I Do
8. Cavego Vår I Øyer
9. NTEIBINT - A State Nearby
10. Paresse - Quiet Light
11. Simple Symmetry - Prince Of Persia
12. Hermigervill - Disco Borealis
13. BOKA - Space Issues
14. Horixon feat. Else Born – Hello