ESKIMO NEWS
Fresh Atella mixtape


Have a listen!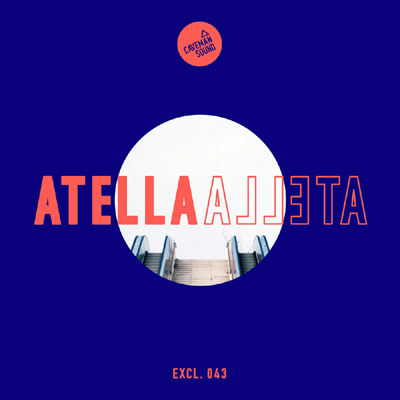 Tracklist:
01. S U R V I V E - Wadenclyffe [Relapse]
02. Jean-Michel Jarre & AIR - Close Your Eyes [Columbia]
03. Fred Berthet - Tri Bal [Nein]
04. Public Service Broadcasting - Go! (Louis la Roche Remix) [Test Card]
05. Deadmau5 - Strobe (Com Truise Remix) [Mau5trap]
06. Luke Million - Stranger Things [etcetc]
07. Made In Sane - Flying Circuits (Man Power Remix) [Eskimo]
08. Rodion - Medusa (Alien Alien Caribbean Dub) [Roccodisco]
09. Atella - Close To Life [Eskimo]
10. Atella feat. Frøder - Closer To Life [Eskimo]
Outro: Peter Scion - Sounds of the Space Age [Huntleys + Palmers]



New Atella single out now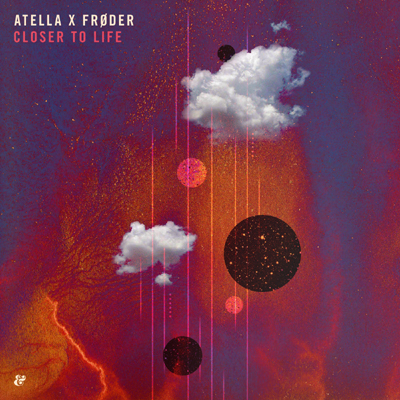 Some producers meet in the DJ booths or dancefloors of seminal club nights, or at the counters of record stores fighting over the last copy of an in demand 12" or are even introduced to each other by other iconic artists - Atella's Magnus and Johannes met during a piggyback race. This unlikely if fortuitous scenario seems to sum up the Norwegian duo and their incredible sense of humour. There's an impish sense of both fun and imagination to their work that matches frisky electronics to gently uplifting atmospheres. For their new cut, 'Closer To Life', Atella have joined forces with singer Frøder, recently cited by Nylon as one of Norway's most promising new artists, to deliver a track that can stand proudly amongst the output of fellow Bergen natives Röyksopp or Lindstrøm (whom they have remixed).

Atella explain: "Closer To Life is the result of the good friendship we have with the amazing artist Frøder. The song is an atmospheric reflection of our world's unstable and chaotic journey through the universe. Close To Life is the sequel (or prequel - who knows?!) to Closer To Life. A targeted journey through time and space, and the search for extraterrestrial and/or intelligent lifeforms - are we getting closer? We can feel it."


Atella made their debut on Eskimo with 'The Monster' back in 2014, a track that featured in 'Scream' (the TV series spin off from the film trilogy) and was heavily supported by scores of DJs including the legendary Busy P. Their previous single 'Mechanical Sparrow' featured O. Martin on vocals (the musical ally of Aurora) and they've recently worked with or remixed the likes of Ary, Dagny and Bow To Each Other, who won the Norwegian Grammy Award for pop band of the year. Get ready for the Nordic invasion.

LISTEN / DOWNLOAD



Mixtapes


We hope you enjoy these mixes we selected for you.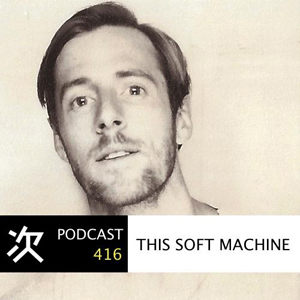 This Soft Machine: Stamp The Wax / Tsugi
Nteibint: Discobelle
(Eskimo A&R) Captain E: Blisspop
Satin Jackets: Discovery



New NTEIBINT single out now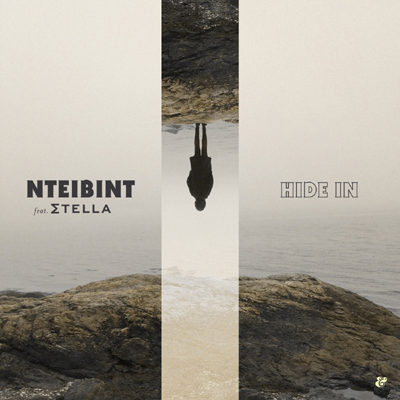 Following on from 'The Owner' released last year, NTEIBINT and Stella join forces once again to bring their elegant sound to Eskimo Recordings with 'Hide In'. Industry veteran Ewan Pearson is in to remix inducing an acid flare and Mexican duo Zombies In Miami also provide a stellar remix.

NTEIBINT reveals that "originally 'Hide In' was a slow and melancholic ballad, with pompous synths supporting Stella's beautiful vocals. I revisited the original recordings and started deconstructing and rebuilding the song using a live bass as the foundation of the track. 'Hide In' is essentially a love song you can dance to!"

NTEIBINT is the musical alter ego of Greek producer George Bakalakos. The gifted producer is known for lush, sonic soundscapes that are masterfully constructed taking the listener to new dimensions. George Bakalakos is also the host of a daily radio show on the Athenian radio station En Lefko 87.7.

Stella (née Stella Chronopoulou) is a pop singersongwriter and musician also based in Greece. Her debut album was released in February 2015 on Inner Ear. Acclaimed by listeners and critics alike, it became one of the most successful Greek indie albums of 2015.

Ewan Pearson is a man whose talents cover all corners of the industry, from being a DJ and engineer to a published academic and magazine columnist. Over the years he's worked with huge names including The Rapture, Tracey Thorn, M83, Delphic and currently with Jagwar Ma.
Also featuring with an original track on 'The Yellow Collection', Zombies In Miami have been building a wealth of support with releases on labels such as Correspondant, Cómeme, Love on The Rocks and Kompakt. Their original live show infuses techno with rock influences for a wholly unique experience.

LISTEN / DOWNLOAD



Red Axes remix of Moscoman out now


From Berlin via Tel Aviv comes Moscoman, the music producer behind the underground hit 'Fernandez', released last year on Eskimo Recordings. The original received high acclaim from Psychemagik, Marcus Marr, Headman, Bottin, Red D, Rayko and Khidja to name a few so now the label have invited Red Axes to remix.

Moscoman's original is extremely catchy, incorporating punchy claps and an almost psychedelic melody with a bassline that seamlessly brings all the parts together. Red Axes spin their own charm into ' Fernandez' creating a more dramatic affair crafted through powerful percussion yet holding onto the original playful melodies. In Moscoman's own words "this one is super special, it's a killer!"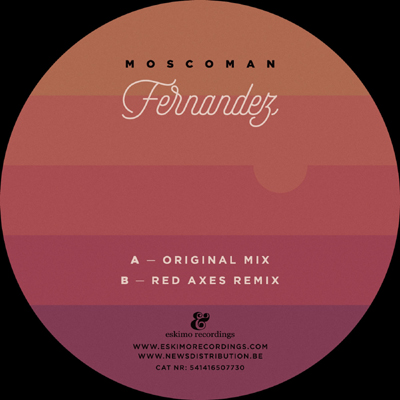 Moscoman's music can be found on Eskimo Recordings, ESP Institute, Correspondant and I'm a Cliché. Mosco's distinctive sound, which takes in elements of techno, new wave, house and the sounds of his native Middle East, has seen him quickly soar to prominence via his own production, his remix work, his DJing style and has now further been cemented by the success of his up and coming record label Disco Halal.

Red Axes is a project created by Tel Aviv based producers and DJs Dori Sadovnik and Niv Arzi who have been performing together for a long time but first released as Red Axes in 2009. Their music can be found on labels such as Correspondant, Hivern Discs and Throne Of Blood. More recently they have appeared on Crosstown Rebels as part of 'Damian Lazarus & The Ancient Moons Remixes From The Other Side' following an EP on the label last year.

Buy / stream the EP here or on Youtube or Soundcloud.



Videos


Feel Good, recently called one of the most 'summer-ready pop songs of 2016' by Buzzfeed, now also has a video, which was premiered by Kaltblut.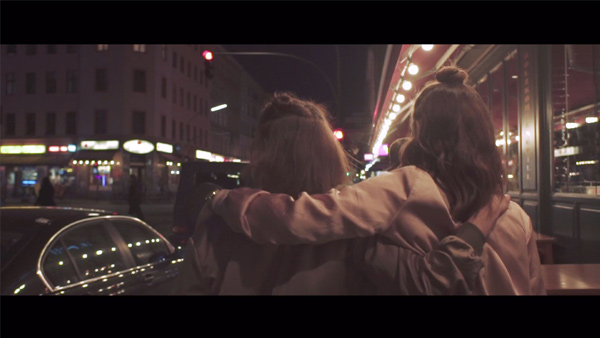 Purple just premiered the video for It's Operational.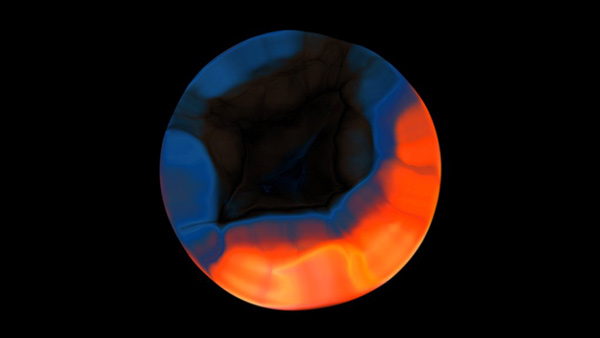 New This Soft Machine single out now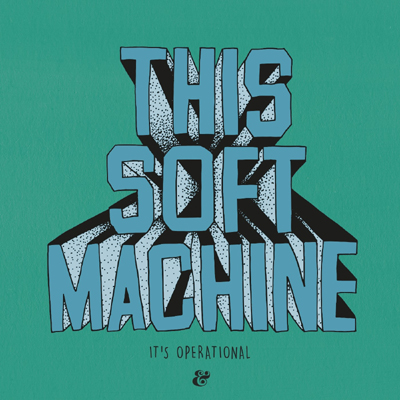 This Soft Machine (aka Tim Sullivan) returns to Eskimo Recordings with a highly charged slice of psychedelictinged modern disco, with remixes from Japanese artist CHIDA and USA born Avalon Emerson. Created entirely by Tim and his band using analogue equipment, 'It's Operational' follows on from last year's double sided release 'On & On / This Place Was Meant For Me'.

An irresistible fusion of disco, house and and chiming nu Balearic pop 'It's Operational' is sure to place This Soft Machine firmly back within the contemporary dance music scene, with music that "consists solely of sounds recorded by human hands". His previous release on Eskimo was met with high acclaim, with the accompanying video premiering on FACT magazine and the past year saw him supporting Carl Craig, DARKSIDE, Tim Sweeney, Flight Facilities and Chris Liebing on stage.

Tim met CHIDA after moving to Tokyo in 2009, describing the Japanese pioneer as "a guy with a huge smile and a great music knowledge to match". He speeds things up with his cut, delivering an impressive, theatrical remix. CHIDA has been repping the Tokyo underground music scene for over twenty years and is founder of the much hyped label Ene.

Creating a darker and unyielding remix, Avalon Emerson was recently described as one of the "new leading ladies in underground dance". Avalon originally fed her appetite to DJ in the San Francisco party scene. Now based in Berlin she has played alongside Erol Alkan and Fort Romeau.

Download/stream the EP here or on Youtube or Soundcloud.