ESKIMO NEWS
Videos


Feel Good, recently called one of the most 'summer-ready pop songs of 2016' by Buzzfeed, now also has a video, which was premiered by Kaltblut.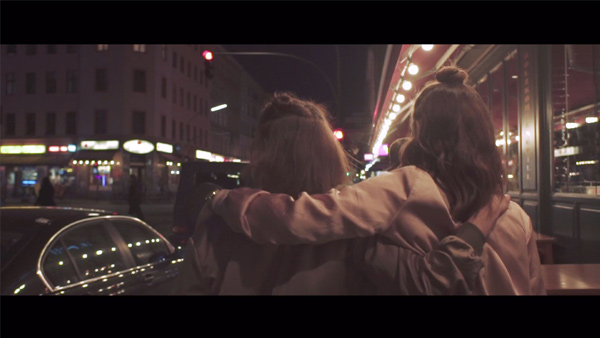 Purple just premiered the video for It's Operational.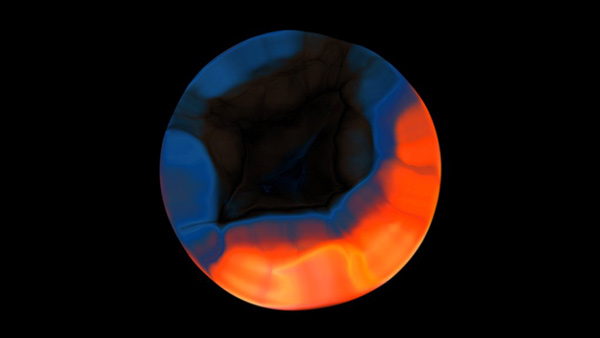 New This Soft Machine single out now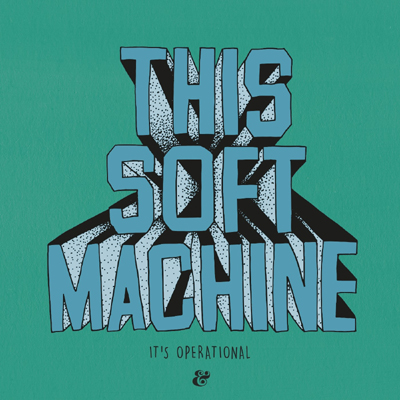 This Soft Machine (aka Tim Sullivan) returns to Eskimo Recordings with a highly charged slice of psychedelictinged modern disco, with remixes from Japanese artist CHIDA and USA born Avalon Emerson. Created entirely by Tim and his band using analogue equipment, 'It's Operational' follows on from last year's double sided release 'On & On / This Place Was Meant For Me'.

An irresistible fusion of disco, house and and chiming nu Balearic pop 'It's Operational' is sure to place This Soft Machine firmly back within the contemporary dance music scene, with music that "consists solely of sounds recorded by human hands". His previous release on Eskimo was met with high acclaim, with the accompanying video premiering on FACT magazine and the past year saw him supporting Carl Craig, DARKSIDE, Tim Sweeney, Flight Facilities and Chris Liebing on stage.

Tim met CHIDA after moving to Tokyo in 2009, describing the Japanese pioneer as "a guy with a huge smile and a great music knowledge to match". He speeds things up with his cut, delivering an impressive, theatrical remix. CHIDA has been repping the Tokyo underground music scene for over twenty years and is founder of the much hyped label Ene.

Creating a darker and unyielding remix, Avalon Emerson was recently described as one of the "new leading ladies in underground dance". Avalon originally fed her appetite to DJ in the San Francisco party scene. Now based in Berlin she has played alongside Erol Alkan and Fort Romeau.

Download/stream the EP here or on Youtube or Soundcloud.



Mixtapes


We selected some mixes for you again, enjoy!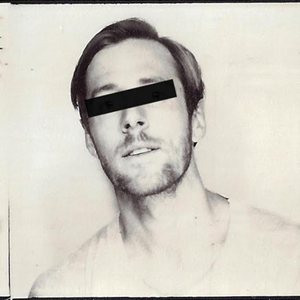 Satin Jackets: Traxsource / Purple Sneakers
This Soft Machine: Discobelle
Man Power: XLR8R
Atella: HouseBloggen



The Yellow Collection is out now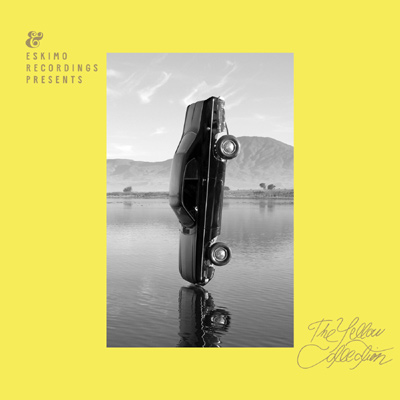 Eskimo Recordings is back for its annual inspection of what propels the Belgian imprint's throttle, exploring the boundaries of their house, disco and pop infusions in 'The Yellow Collection'.

The fifth episode of their colour collections checks in with renowned artists and esteemed guests recognisable from the label such as Du Tonc, This Soft Machine, Atella and Man Power, as well as visiting fresh faces and novel sounds from the likes of Mexico's Zombies In Miami, Los Angeles's LUXXURY, Israeli duo Middleskyboom & Eliezer, and Belgium's own Go March and Blackie & The Oohoos.

The opening moments of 'The Yellow Collection' come from Eskimo's core artists, tasting the superior quality of its roster with Norway's Atella, "one of this new wave's best" according to Thump. Greek producer NTEIBINT's 'By Your Side' is a deliciously mellow and disco tinged track that features the former Twin Shadow bassist Rush Midnight (aka Russ Manning) and the unstoppable Du Tonc's head spinning classic 'We Can Hold On' cultivates the pinnacle of the unique indie/disco sound suffused with pop sensibilities that Eskimo does so well. 'The Yellow Collection' unveils the previously unreleased dub mix from iconic German duo, Satin Jackets, for the first time.

Geordie in Mexico, Man Power showcases 'Fisky', a driving and hypnotic cut that follows nicely on from his recent contribution to Permanent Vacation and his nomination as artist of the year from XLR8R. This Soft Machine has graced both Nicolas Jaar's Other People label and Eskimo's The Orange Collection, plus picked up props from the likes of FACT magazine for his robotic demeanor, revisited in 'It's Operational' that can be first heard on 'The Yellow Collection'.

Handpicking talent from the local Belgian scene, Eskimo present two new acts from Antwerp for the project. Go March is an instrumental group whose debut single 'Rise' stretches a post-rock groove in a sort of Mogwai meets Kraftwerk synthesis. While the dark, hypnotic and electronic Blackie & The Oohoos' "Aphexy" shifts 'The Yellow Collection' towards rhythm and coherence and shows a band at the top of their game.

Well-known figures from the Tel-Aviv scene, MiddleSkyBoom & Eliezer Perez embrace their post garage influences, Scandinavian melodies and rough improvisation in 'Slow With The Run' and in the true spirit of 1970s smooth disco and funk, 'Breathe' is stunning original material from LUXXURY following support from the likes of SPIN magazine. The LA based moniker was first brought to global attention by some unexpected legal kerfuffle a couple of years ago over some unofficial remixes of classic songs by The Eagles, Blondie, David Bowie and Duran Duran (who later invited them to make an official remix).

At the heart of the collection are two acts from the cooler Scandinavian climates of Norway that are familiar to the tastebuds of Eskimo fans. The alluring vocals of Else Born (also known as Norway's finest pop export Philco Fiction) appear on 'Colours', a track from Horixon that references 90's R&B, classic house and a touch of garage and Oslo's Vinny Villbass finds his way back onto Eskimo with 'The Itch' and it's haunting synths that infiltrate the lower frequencies.

A final introduction to the label, Zombies in Miami are one of the most prominent electronic acts in Mexico, known for releases on Kompakt, Correspondant, and Bedrock and their track 'El Wild' manages to capture the menace, drive and excitement of their unbridled live show. While 'You Could Be Floating' sees James Curd & Turbotito return to Eskimo after first appearing on Aeroplane's compilation half a decade ago. Their melancholic cut of disco hedonism is a result of a few weeks in Australia skating and writing music in order to earn a few extra miles.

Each artist has their own identity but Eskimo forms a package of seamless musical treats and forges yet new allies in the dreamy landscape of 'The Yellow Collection'.

Tracklist:
1. Atella - Mechanical Sparrow
2. NTEIBINT feat. Rush Midnight - By Your Side
3. Du Tonc - We Can Hold On (Satin Jackets Dub)
4. MiddleSkyBoom feat. Eliezer - Slow With The Run
5. Man Power - Fisky
6. LUXXURY - Breathe
7. Horixon feat. Else Born - Colours
8. Vinny Villbass - The Itch
9. Blackie & The Oohoos - Aphexy
10. Zombies In Miami - El Wild
11. This Soft Machine - It's Operational
12. James Curd - You Could Be Floating
13. Go March - Rise

Buy / stream the album here or on Youtube or Soundcloud.
Remember, the bonus mix is only to be found on the CD and on iTunes!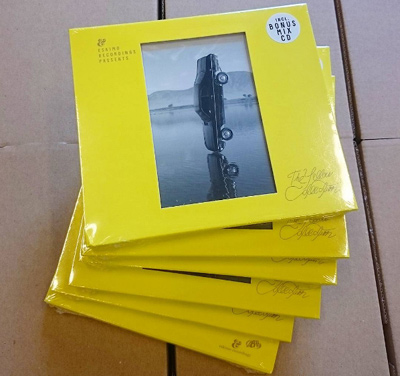 New Satin Jackets single out now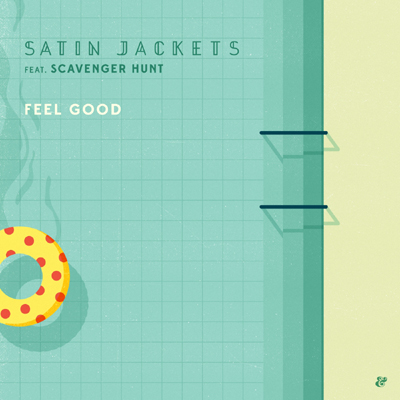 Satin Jackets' gorgeous electronic pop song 'Feel Good' gets a single release, backed by remixes from the likes of Cavego, Keljet and In Limbo.

'Feel Good' is a reimagination of the duo's hit track 'You Make Me Feel Good' and features LA four-piece Scavenger Hunt on vocals. It retains all of the gloriously bowled over sentiment of the original but with some of the extra polish Satin Jackets have picked up since that track was originally released. Jill Lamoureux (Scavenger Hunt) says of their new vocall contribution: "We instantly connected with 'Feel Good' and wanted to breathe new life into this brilliant track, by giving it a voice, a narrative. 'Feel Good' feels like jumping into a cool pool on a hot summer day - refreshing, exhilarating and sexy."

Delivering the first remix is Norwegian Cavego (aka Even Gillebo). Seen as a champion of the nu disco sound, he has conjured up a glossier, more funky version of an already smooth disco gem. At the forefront of Dutch indie dance is Keljet. Their remix adds an extra layer of sparkle for optimum dancefloor effectiveness. Finally, In Limbo slows things down by creating an appropriately mysterious and enchanting remix.

'Feel Good' is taken from the much-lauded Satin Jackets debut album 'Panorama Pacifico'. In their 8/10 review, Mixmag perfectly described it as "a collection of love songs perfect for the dancefloor, lounging around the poolside, or both".

Download/stream the EP here or on Youtube or Soundcloud.



Satin Jackets debut album out now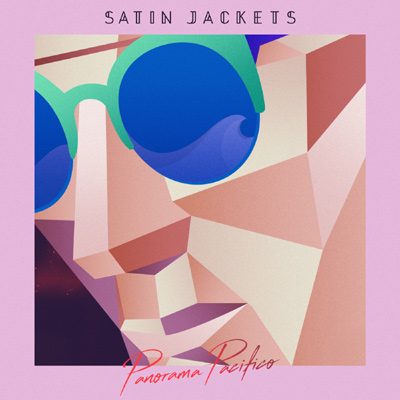 Undoubtedly the darlings of electro-pop, Satin Jackets finally unveil their debut artist album, 'Panorama Pacifico' featuring a string of cameos from vocalists familiar and exotic, jetting in from LA, Berlin, London, Belgium and Australia.

Scaling the heights of the Hype Machine from their first release to the latest, and clocking up almost ten million plays on Spotify, Satin Jacket's original brand of diva funk and smooth disco has whetted the tastebuds of the likes of Majestic Casual and i-D mag who said the duo's "super sexy, infectious house music is filled with the vibe of summertime." Their smash single, 'You Make Me Feel Good' has accumulated close to three million plays on Soundcloud and Youtube concurrently.

"The idea came from our character, Mr. Satin Jackets, who's been travelling the world quite a bit the past two years," explained Tim Bernhardt, the founder of the duo. "Four continents, about twenty countries [in], he's on the West Coast and takes a break. He watches the ocean to put his mind at ease and [out pours] Panorama Pacifico."

This idyllic perspective is launched by the vocals of Scavenger Hunt, the Los Angeles-based electro-pop 4-piece, charted by Billboard and featured by the likes of Nylon mag. They explain about their contribution, "Feel Good' feels like jumping into a cool pool on a hot summer day- refreshing, exhilarating and sexy."
Nigerian born and Birmingham based UoB's Got Talent winner, IsaacO contributes to 'Keep Moving On'. He explains it's, "a song about having a nonchalant attitude towards life regardless of what it throws at you. Best listened to on a nighttime drive on the highway."

The album also takes a peek into the past successes of Satin Jackets, with last year's smash single, 'Shine On You' featuring UK born and Berlin based talent Esser, dubbed by Clash magazine as "an exploratory glimpse into the mind-expanding side of Satin Jackets' electronics," and recent single 'We Can Talk' featuring vocals from Emma Brammer.

Further new collaborations include Ghent-based collective I will, I swear, Melbourne's Kids At Midnight and diamond in the rough of Belgian pop Marble Sounds. Fellow Eskimo artist and Greek producer NTEIBINT and KLP from Australia also feature. Each plots a similar narrative about the struggles of love. "'Say You' is about being afraid of being happy,' explains Jane Elizabeth Hanley AKA Kids At Midnight; 'Coast To Coast' is "a sweet love song that could also work on the dancefloor," says George Bakalakos AKA NTEIBINT; and Emma Brammer explores the concept of, "the exciting and painful first love - maybe it's not so good for you but it feels historical."

Pieter Van Dessel of Marble Sounds digs further on 'Find Out'. "The lyrics 'Shut your eyes, and you'll find out' started as a reference to childhood memories: as kids we often had to close eyes when somebody wanted to surprise us with a gift. But it can also mean that you could learn more about reality when you disconnect and close your eyes, instead of gathering (too) much information."

Three quarters of the tracks are fresh and introduce exciting guest vocalists and producers. These are complemented by the much-loved staples from the duo, 'Girl, Forever' and 'You Make Me Feel Good'. Tim of Satin Jackets explains, "We're ending the journey of this album with 'You Make Me Feel Good', [a] great story of a song. It still gives people all kinds of happy feelings. The more people it can reach, the better."

German music producer, Tim Bernhardt and lead performer Den Ishu are Satin Jackets. Their eponymous live show has relentlessly toured the US, Canada, Mexico and Europe, opening their fluid pop appeal and accessible four-to-the-floor groove up to the world at large.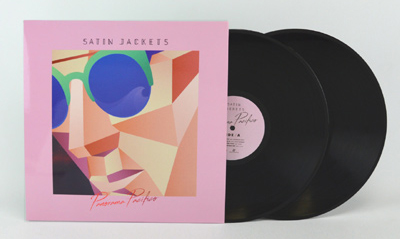 'Panorama Pacifico' is available on CD, 2LP and digitally.

Buy / stream the album here or on Beatport, Youtube or Soundcloud.

Tracklist:
01. Satin Jackets feat. Scavenger Hunt - Feel Good
02. Satin Jackets feat. Emma Brammer - We Can Talk
03. Satin Jackets feat. Esser - Shine On You
04. Satin Jackets feat. IsaacO - Keep Moving On
05. Satin Jackets feat. I will, I swear - So I Heard
06. Satin Jackets - Cala Banana
07. Satin Jackets feat. Kids At Midnight - Say You
08. Satin Jackets feat. Marble Sounds - Find Out
09. Satin Jackets feat. NTEIBINT - Coast To Coast
10. Satin Jackets feat. KLP - For Days
11. Satin Jackets - Girl, Forever
12. Satin Jackets - You Make Me Feel Good



Mixtapes


Almost weekend! Enjoy these mixes we selected for you.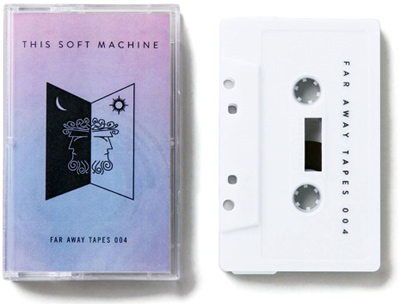 This Soft Machine
Satin Jackets
NTEIBINT
Atella