ESKIMO NEWS
New Horixon x Else Born single out now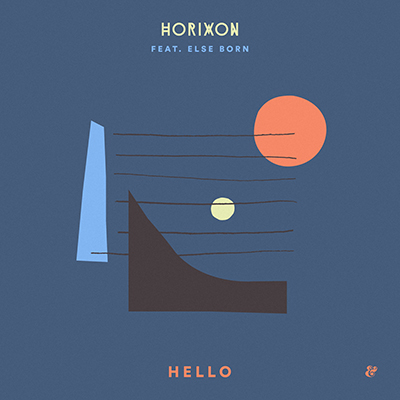 Having previously collaborated back in 2015 Eskimo artists Horixon (Monarchy's Andrew Armstrong and Joe Ashworth) and Else Born have again teamed up to deliver the beautiful, heartfelt pop lament, 'Hello'. With the British duo providing the perfect setting, a quiet storm of numinous pads, sparse piano chords and an almost 2-step beat, Else Born (aka Philco Fiction's Turid Alida Solberg) has never sounded better, her vocals bursting with a subtle, fragile intensity that brings the song to vivid life.

"It's late at night. It's too late and the stars are out," Turid explains. "You're stuck in a never-ending fight with your lover. You really don't feel like fighting, you try to get out of it and you try to stop his crying. You look for a spaceship to lift you up up up and away. And... suddenly you're under the stars - no more. For a couple of seconds. Till you fall back into the familiar."

On remix duties we have reworkings from Eskimo veteran NTEIBINT and Aleph Music's Aera. Tapping into the long, proud history of heartbreaking disco ballads, Greek producer NTEIBINT's remix will ensure there's tears on the dance floor as its insistent, and remarkably, funky bass-line and stirring strings create a gorgeous counterpoint to Turid's delicate vocals.

Finally fresh from releasing critically acclaimed records on labels like Innervisions and Hivern Discs Berlin based Aera provides a 'Dub' mix that wrings every ounce of emotion out of its entrancing bleeps and beeps. Inspired by a recent gig in New York the track subtly builds to a disorientating climax before deconstructing itself once more, till just the ghost of the track remains like an echo of a lost love. It must have been quite a gig.

LISTEN / DOWNLOAD





Carl Louis remixes Satin Jackets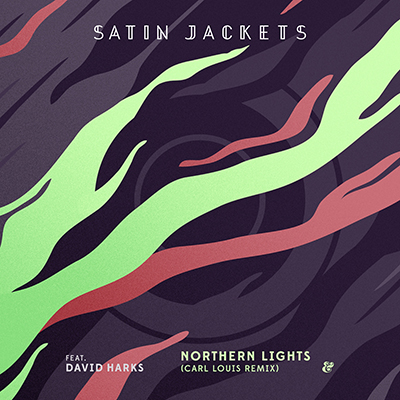 'Northern Lights' is the new single from German music producer Tim Bernhardt of Satin Jackets and Berlin-based British vocalist and songwriter David Harks. Released on Belgium's Eskimo Recordings it follows on from recent Satin Jackets hits such as 'Feel Good' and 'Never Enough' and is sure to find favour with anyone who likes their disco Balearic and the pop cosmic.

Following a recent trip to Norway to work with fellow Eskimo artists Atella and Cavego, Tim was moved to try and capture some of his experiences there in musical form. "After experiencing a world known for its Northern Lights, I wanted to take that concept and run with it, asking myself how we could reflect this phenomena in music," Tim explains. "Despite a busy schedule, I couldn't help but take a day off and go on a trip exploring the country and the depths and beauty of one of the Fjords in the area. It was absolutely breath-taking."

Inspired by Tim's experiences and music David's lyrics narrate a journey out on the cosmic highway to find the Northern Lights, his soft vocal delivery underpinning the song's message and bringing a sense of warmth, nostalgia and expectation as we're led out in the dusk to explore the both the world below and skies above them. "We locked ourselves into the studio for a few days to let our imagination take its course and weave the impressions into music," David explains. "The end result was so vivid, it felt like I had been there for it all along"

Keeping in line with the Nordic theme Carl Louis, former member of the famous duo CLMD, was called in to provide a remix that further explores the cosmic atmosphere the title depicts. The result is a remix that swaddles in a soft warm embrace, perfect for nights under limitless northern skies filled with innumerable stars and ever shifting auroras burning brightly in psychedelic colours.

LISTEN / DOWNLOAD





New Satin Jackets single out now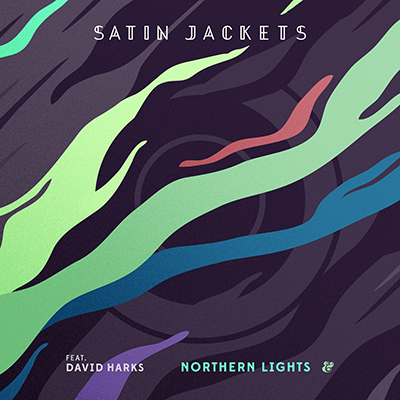 'Northern Lights' is the new single from German music producer Tim Bernhardt of Satin Jackets and Berlin-based British vocalist and songwriter David Harks. Released on Belgium's Eskimo Recordings it follows on from recent Satin Jackets hits such as 'Feel Good' and 'Never Enough' and is sure to find favour with anyone who likes their disco Balearic and the pop cosmic.

Following a recent trip to Norway to work with fellow Eskimo artists Atella and Cavego, Tim was moved to try and capture some of his experiences there in musical form. "After experiencing a world known for its Northern Lights, I wanted to take that concept and run with it, asking myself how we could reflect this phenomena in music," Tim explains. "Despite a busy schedule, I couldn't help but take a day off and go on a trip exploring the country and the depths and beauty of one of the Fjords in the area. It was absolutely breath-taking."

Inspired by Tim's experiences and music David's lyrics narrate a journey out on the cosmic highway to find the Northern Lights, his soft vocal delivery underpinning the song's message and bringing a sense of warmth, nostalgia and expectation as we're led out in the dusk to explore the both the world below and skies above them. "We locked ourselves into the studio for a few days to let our imagination take its course and weave the impressions into music," David explains. "The end result was so vivid, it felt like I had been there for it all along."

LISTEN / DOWNLOAD





Mixtapes


We hope you enjoy these mixes we selected for you.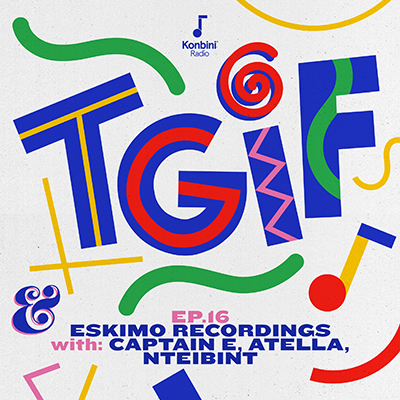 Satin Jackets: Acid Stag / Fubiz
TSM: Caveman Sound
Blende: Magnetic



New Atella single out now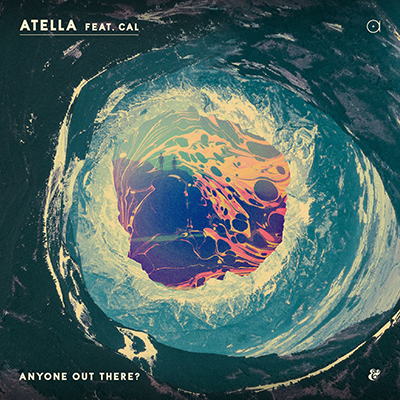 It's no secret that Scandinavia has become the go-to destination for those who like their electronic music to come with a distinctly 'cosmic' flavour. Whether it's the intergalactic disco of Prins Thomas and Lindstrøm or the otherworldly electronica of Röyksopp, it's clear the long nights and wide-open starry skies have been a huge inspiration for many. The latest in this distinguished line of sonic-cosmonauts are Norwegian duo Atella whose new single, 'Anyone Out There?' ft. fellow Norwegian Cal on vocals, is a wonderful slice of optimistic Cosmo-Pop backed by the further out-there instrumental 'In The Days of the Green'.

Whilst the pair grew up almost 1500 km apart, Magnus north of the Arctic Circle and Johannes in the south of the country, they shared a passion for both music and outer space. Now both based in Bergen, the cultural capital of Norway, the duo have married those twin obsessions to craft a number of critically acclaimed singles for Belgium's Eskimo Recordings. For 'Anyone Out There?' the duo have teamed up with 'Cal', the alias of singer and songwriter Frida Amundsen who at just 24 already has two studio albums, several hit singles and years of song writing experience under her belt and whose stunning vocals lift the track into high-orbit.

"It's easy to end up feeling lost in this world, even though it should feel like home," explain Atella. "Seeing a shining future from afar doesn't mean that this is what we are dreaming of. As we are closing in, things might get clearer. If we then suddenly realize we chose a wrong path, should we turn back and go to start, or should we keep on going, in a new direction? «Anyone Out There?» Picks up signals from the past and shoots them into the future. While wondering what can be out there, the most peculiar things are happening just outside our own planet. What might look like a colourful sensation in the sky might just, if you look close enough, be a rocky traveller passing us by."

LISTEN / DOWNLOAD





New Gemini Brothers single out now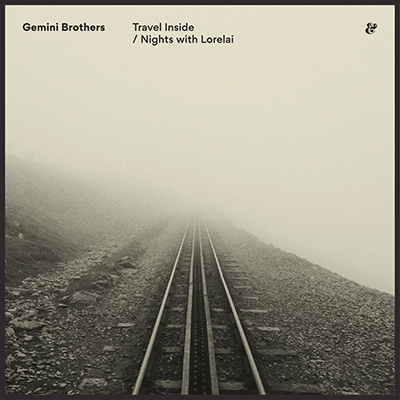 A highlight of Eskimo Recordings' critically acclaimed compilation 'The Red Collection' Gemini Brothers' hypnotic 'Travel Inside' now gets a full single release, complete with a brand new track 'Nights With Lorelai' and a remix from Lossless label bosses SBTH. Classic late night house music the suitably titled 'Travel Inside' takes us deep on a trip as its soft vocals, echoing synths, chugging beats and discombobulated bleeps provide a space for you to lose yourself on the dance floor.

No less trippy is 'Nights With Lorelai', another heady mix of elusive melodies, acidic squelches, luminous textures and wordless chants that wouldn't sound out of place on an album like Orbital's classic 'Brown' album. Completing the package German duo SBTH (Mathias Schober (aka SHOW-B) and Thomas Herb) pull the tracks individual elements apart and put the drums front and centre for their dubbed out remix.

Gemini Brothers are Bucharest based Ionut and Razvan Chiron. With releases on labels such as Skint, Night Noise, Nein Records and now Eskimo Recordings the pair's unique take on house music has seen them become firm favourites of everyone from Andrew Weatherall to Tiga, Psychemagik to John Talabot.

LISTEN / DOWNLOAD





New Blende single out now


"None of that bouncy banana boat nonsense, it's more real like this."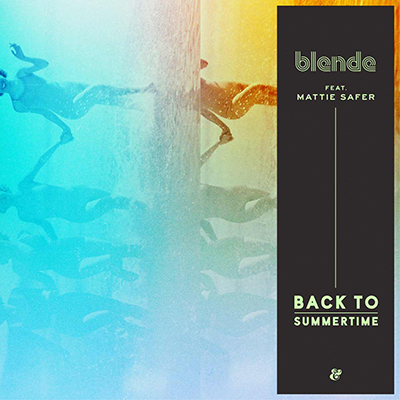 London based Swedish producer, song writer and DJ Blende returns to Eskimo Recordings with 'Back To Summertime', an outrageously funky slice of disco house featuring the stunning vocals of former The Rapture vocalist Mattie Safer.

"The song came about from one of those demos you sometimes sit with that never seem to lead to anything," explains Blende. "I was about ready to give up on it when Mattie recorded this brilliant vocal that probably would make even George Benson envious, and after that it was a smooth ride. I must admit I wasn't paying too much attention to the lyrics at first and even though the title is hinting at the opposite it's really quite a sad song. But I like that aspect; you book a resort holiday and then it rains for two weeks. None of that bouncy banana boat nonsense, it's more real like this."

"I loved the track that Johan delivered and it reminded me of summer festivals and parties on the beach," recalls Mattie Safer. "The song is a story, two lovers who have let the complications and burdens of everyday life get in the way of their romance. The idea is to back to the innocence and simplicity of a carefree summer fling, just enjoying each other and life. You can run away from love but you can't hide forever. It comes back around."

Upping the synth-funk pressure Norwegian producer Cavego follows up his triumphant remix of Satin Jackets (one of Beatport's biggest sellers in 2016) with not one but two, smooth as satin sheets remixes, sure to cause a population spike later this year. Finally completing the package Australian born, Munich based, producer TSM aka This Soft Machine delivers a remix that instantly recalls the strings, keys and heartbreak of classic Paradise Garage era disco.

LISTEN / DOWNLOAD