ESKIMO NEWS
Mixtapes


We hope you enjoy these mixes we selected for you.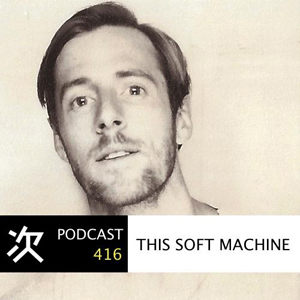 This Soft Machine: Stamp The Wax / Tsugi
Nteibint: Discobelle
(Eskimo A&R) Captain E: Blisspop
Satin Jackets: Discovery



New NTEIBINT single out now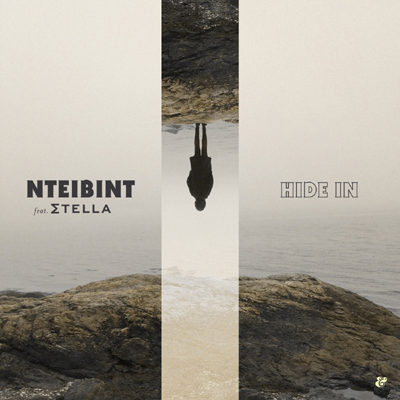 Following on from 'The Owner' released last year, NTEIBINT and Stella join forces once again to bring their elegant sound to Eskimo Recordings with 'Hide In'. Industry veteran Ewan Pearson is in to remix inducing an acid flare and Mexican duo Zombies In Miami also provide a stellar remix.

NTEIBINT reveals that "originally 'Hide In' was a slow and melancholic ballad, with pompous synths supporting Stella's beautiful vocals. I revisited the original recordings and started deconstructing and rebuilding the song using a live bass as the foundation of the track. 'Hide In' is essentially a love song you can dance to!"

NTEIBINT is the musical alter ego of Greek producer George Bakalakos. The gifted producer is known for lush, sonic soundscapes that are masterfully constructed taking the listener to new dimensions. George Bakalakos is also the host of a daily radio show on the Athenian radio station En Lefko 87.7.

Stella (née Stella Chronopoulou) is a pop singersongwriter and musician also based in Greece. Her debut album was released in February 2015 on Inner Ear. Acclaimed by listeners and critics alike, it became one of the most successful Greek indie albums of 2015.

Ewan Pearson is a man whose talents cover all corners of the industry, from being a DJ and engineer to a published academic and magazine columnist. Over the years he's worked with huge names including The Rapture, Tracey Thorn, M83, Delphic and currently with Jagwar Ma.
Also featuring with an original track on 'The Yellow Collection', Zombies In Miami have been building a wealth of support with releases on labels such as Correspondant, Cómeme, Love on The Rocks and Kompakt. Their original live show infuses techno with rock influences for a wholly unique experience.

LISTEN / DOWNLOAD



Red Axes remix of Moscoman out now


From Berlin via Tel Aviv comes Moscoman, the music producer behind the underground hit 'Fernandez', released last year on Eskimo Recordings. The original received high acclaim from Psychemagik, Marcus Marr, Headman, Bottin, Red D, Rayko and Khidja to name a few so now the label have invited Red Axes to remix.

Moscoman's original is extremely catchy, incorporating punchy claps and an almost psychedelic melody with a bassline that seamlessly brings all the parts together. Red Axes spin their own charm into ' Fernandez' creating a more dramatic affair crafted through powerful percussion yet holding onto the original playful melodies. In Moscoman's own words "this one is super special, it's a killer!"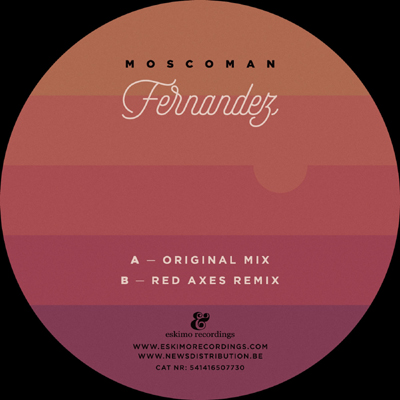 Moscoman's music can be found on Eskimo Recordings, ESP Institute, Correspondant and I'm a Cliché. Mosco's distinctive sound, which takes in elements of techno, new wave, house and the sounds of his native Middle East, has seen him quickly soar to prominence via his own production, his remix work, his DJing style and has now further been cemented by the success of his up and coming record label Disco Halal.

Red Axes is a project created by Tel Aviv based producers and DJs Dori Sadovnik and Niv Arzi who have been performing together for a long time but first released as Red Axes in 2009. Their music can be found on labels such as Correspondant, Hivern Discs and Throne Of Blood. More recently they have appeared on Crosstown Rebels as part of 'Damian Lazarus & The Ancient Moons Remixes From The Other Side' following an EP on the label last year.

Buy / stream the EP here or on Youtube or Soundcloud.



Videos


Feel Good, recently called one of the most 'summer-ready pop songs of 2016' by Buzzfeed, now also has a video, which was premiered by Kaltblut.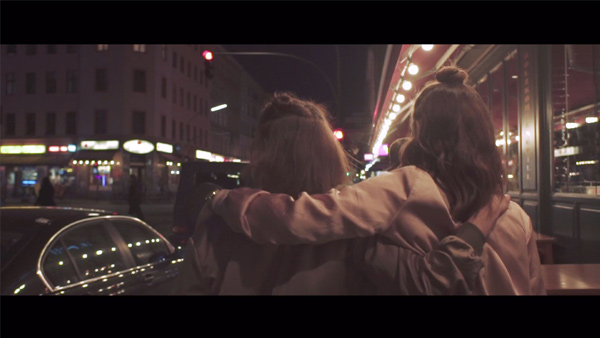 Purple just premiered the video for It's Operational.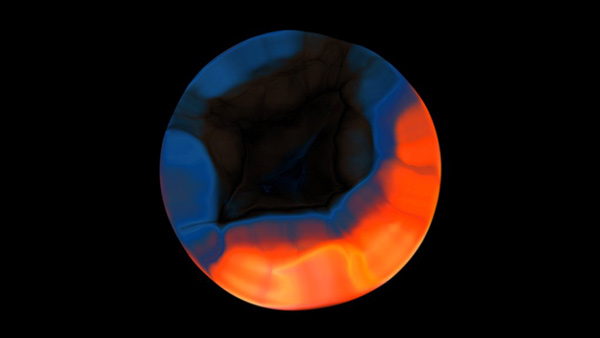 New This Soft Machine single out now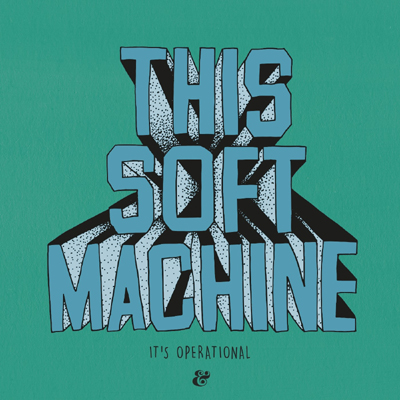 This Soft Machine (aka Tim Sullivan) returns to Eskimo Recordings with a highly charged slice of psychedelictinged modern disco, with remixes from Japanese artist CHIDA and USA born Avalon Emerson. Created entirely by Tim and his band using analogue equipment, 'It's Operational' follows on from last year's double sided release 'On & On / This Place Was Meant For Me'.

An irresistible fusion of disco, house and and chiming nu Balearic pop 'It's Operational' is sure to place This Soft Machine firmly back within the contemporary dance music scene, with music that "consists solely of sounds recorded by human hands". His previous release on Eskimo was met with high acclaim, with the accompanying video premiering on FACT magazine and the past year saw him supporting Carl Craig, DARKSIDE, Tim Sweeney, Flight Facilities and Chris Liebing on stage.

Tim met CHIDA after moving to Tokyo in 2009, describing the Japanese pioneer as "a guy with a huge smile and a great music knowledge to match". He speeds things up with his cut, delivering an impressive, theatrical remix. CHIDA has been repping the Tokyo underground music scene for over twenty years and is founder of the much hyped label Ene.

Creating a darker and unyielding remix, Avalon Emerson was recently described as one of the "new leading ladies in underground dance". Avalon originally fed her appetite to DJ in the San Francisco party scene. Now based in Berlin she has played alongside Erol Alkan and Fort Romeau.

Download/stream the EP here or on Youtube or Soundcloud.



Mixtapes


We selected some mixes for you again, enjoy!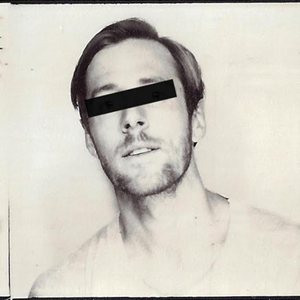 Satin Jackets: Traxsource / Purple Sneakers
This Soft Machine: Discobelle
Man Power: XLR8R
Atella: HouseBloggen



The Yellow Collection is out now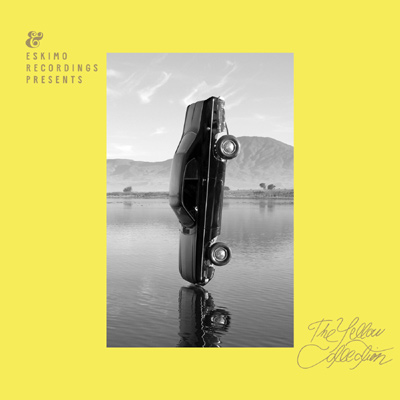 Eskimo Recordings is back for its annual inspection of what propels the Belgian imprint's throttle, exploring the boundaries of their house, disco and pop infusions in 'The Yellow Collection'.

The fifth episode of their colour collections checks in with renowned artists and esteemed guests recognisable from the label such as Du Tonc, This Soft Machine, Atella and Man Power, as well as visiting fresh faces and novel sounds from the likes of Mexico's Zombies In Miami, Los Angeles's LUXXURY, Israeli duo Middleskyboom & Eliezer, and Belgium's own Go March and Blackie & The Oohoos.

The opening moments of 'The Yellow Collection' come from Eskimo's core artists, tasting the superior quality of its roster with Norway's Atella, "one of this new wave's best" according to Thump. Greek producer NTEIBINT's 'By Your Side' is a deliciously mellow and disco tinged track that features the former Twin Shadow bassist Rush Midnight (aka Russ Manning) and the unstoppable Du Tonc's head spinning classic 'We Can Hold On' cultivates the pinnacle of the unique indie/disco sound suffused with pop sensibilities that Eskimo does so well. 'The Yellow Collection' unveils the previously unreleased dub mix from iconic German duo, Satin Jackets, for the first time.

Geordie in Mexico, Man Power showcases 'Fisky', a driving and hypnotic cut that follows nicely on from his recent contribution to Permanent Vacation and his nomination as artist of the year from XLR8R. This Soft Machine has graced both Nicolas Jaar's Other People label and Eskimo's The Orange Collection, plus picked up props from the likes of FACT magazine for his robotic demeanor, revisited in 'It's Operational' that can be first heard on 'The Yellow Collection'.

Handpicking talent from the local Belgian scene, Eskimo present two new acts from Antwerp for the project. Go March is an instrumental group whose debut single 'Rise' stretches a post-rock groove in a sort of Mogwai meets Kraftwerk synthesis. While the dark, hypnotic and electronic Blackie & The Oohoos' "Aphexy" shifts 'The Yellow Collection' towards rhythm and coherence and shows a band at the top of their game.

Well-known figures from the Tel-Aviv scene, MiddleSkyBoom & Eliezer Perez embrace their post garage influences, Scandinavian melodies and rough improvisation in 'Slow With The Run' and in the true spirit of 1970s smooth disco and funk, 'Breathe' is stunning original material from LUXXURY following support from the likes of SPIN magazine. The LA based moniker was first brought to global attention by some unexpected legal kerfuffle a couple of years ago over some unofficial remixes of classic songs by The Eagles, Blondie, David Bowie and Duran Duran (who later invited them to make an official remix).

At the heart of the collection are two acts from the cooler Scandinavian climates of Norway that are familiar to the tastebuds of Eskimo fans. The alluring vocals of Else Born (also known as Norway's finest pop export Philco Fiction) appear on 'Colours', a track from Horixon that references 90's R&B, classic house and a touch of garage and Oslo's Vinny Villbass finds his way back onto Eskimo with 'The Itch' and it's haunting synths that infiltrate the lower frequencies.

A final introduction to the label, Zombies in Miami are one of the most prominent electronic acts in Mexico, known for releases on Kompakt, Correspondant, and Bedrock and their track 'El Wild' manages to capture the menace, drive and excitement of their unbridled live show. While 'You Could Be Floating' sees James Curd & Turbotito return to Eskimo after first appearing on Aeroplane's compilation half a decade ago. Their melancholic cut of disco hedonism is a result of a few weeks in Australia skating and writing music in order to earn a few extra miles.

Each artist has their own identity but Eskimo forms a package of seamless musical treats and forges yet new allies in the dreamy landscape of 'The Yellow Collection'.

Tracklist:
1. Atella - Mechanical Sparrow
2. NTEIBINT feat. Rush Midnight - By Your Side
3. Du Tonc - We Can Hold On (Satin Jackets Dub)
4. MiddleSkyBoom feat. Eliezer - Slow With The Run
5. Man Power - Fisky
6. LUXXURY - Breathe
7. Horixon feat. Else Born - Colours
8. Vinny Villbass - The Itch
9. Blackie & The Oohoos - Aphexy
10. Zombies In Miami - El Wild
11. This Soft Machine - It's Operational
12. James Curd - You Could Be Floating
13. Go March - Rise

Buy / stream the album here or on Youtube or Soundcloud.
Remember, the bonus mix is only to be found on the CD and on iTunes!