ESKIMO NEWS
New Satin Jackets single out now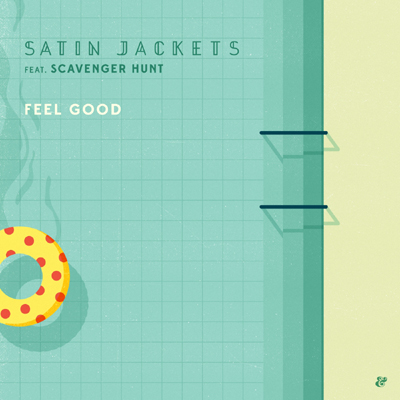 Satin Jackets' gorgeous electronic pop song 'Feel Good' gets a single release, backed by remixes from the likes of Cavego, Keljet and In Limbo.

'Feel Good' is a reimagination of the duo's hit track 'You Make Me Feel Good' and features LA four-piece Scavenger Hunt on vocals. It retains all of the gloriously bowled over sentiment of the original but with some of the extra polish Satin Jackets have picked up since that track was originally released. Jill Lamoureux (Scavenger Hunt) says of their new vocall contribution: "We instantly connected with 'Feel Good' and wanted to breathe new life into this brilliant track, by giving it a voice, a narrative. 'Feel Good' feels like jumping into a cool pool on a hot summer day - refreshing, exhilarating and sexy."

Delivering the first remix is Norwegian Cavego (aka Even Gillebo). Seen as a champion of the nu disco sound, he has conjured up a glossier, more funky version of an already smooth disco gem. At the forefront of Dutch indie dance is Keljet. Their remix adds an extra layer of sparkle for optimum dancefloor effectiveness. Finally, In Limbo slows things down by creating an appropriately mysterious and enchanting remix.

'Feel Good' is taken from the much-lauded Satin Jackets debut album 'Panorama Pacifico'. In their 8/10 review, Mixmag perfectly described it as "a collection of love songs perfect for the dancefloor, lounging around the poolside, or both".

Download/stream the EP here or on Youtube or Soundcloud.



Satin Jackets debut album out now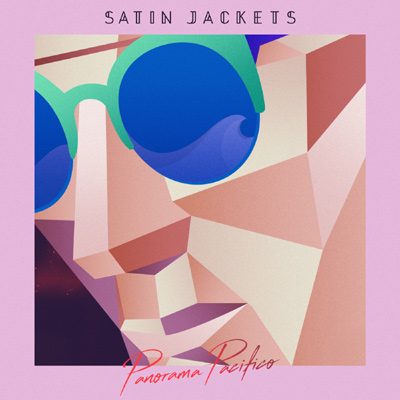 Undoubtedly the darlings of electro-pop, Satin Jackets finally unveil their debut artist album, 'Panorama Pacifico' featuring a string of cameos from vocalists familiar and exotic, jetting in from LA, Berlin, London, Belgium and Australia.

Scaling the heights of the Hype Machine from their first release to the latest, and clocking up almost ten million plays on Spotify, Satin Jacket's original brand of diva funk and smooth disco has whetted the tastebuds of the likes of Majestic Casual and i-D mag who said the duo's "super sexy, infectious house music is filled with the vibe of summertime." Their smash single, 'You Make Me Feel Good' has accumulated close to three million plays on Soundcloud and Youtube concurrently.

"The idea came from our character, Mr. Satin Jackets, who's been travelling the world quite a bit the past two years," explained Tim Bernhardt, the founder of the duo. "Four continents, about twenty countries [in], he's on the West Coast and takes a break. He watches the ocean to put his mind at ease and [out pours] Panorama Pacifico."

This idyllic perspective is launched by the vocals of Scavenger Hunt, the Los Angeles-based electro-pop 4-piece, charted by Billboard and featured by the likes of Nylon mag. They explain about their contribution, "Feel Good' feels like jumping into a cool pool on a hot summer day- refreshing, exhilarating and sexy."
Nigerian born and Birmingham based UoB's Got Talent winner, IsaacO contributes to 'Keep Moving On'. He explains it's, "a song about having a nonchalant attitude towards life regardless of what it throws at you. Best listened to on a nighttime drive on the highway."

The album also takes a peek into the past successes of Satin Jackets, with last year's smash single, 'Shine On You' featuring UK born and Berlin based talent Esser, dubbed by Clash magazine as "an exploratory glimpse into the mind-expanding side of Satin Jackets' electronics," and recent single 'We Can Talk' featuring vocals from Emma Brammer.

Further new collaborations include Ghent-based collective I will, I swear, Melbourne's Kids At Midnight and diamond in the rough of Belgian pop Marble Sounds. Fellow Eskimo artist and Greek producer NTEIBINT and KLP from Australia also feature. Each plots a similar narrative about the struggles of love. "'Say You' is about being afraid of being happy,' explains Jane Elizabeth Hanley AKA Kids At Midnight; 'Coast To Coast' is "a sweet love song that could also work on the dancefloor," says George Bakalakos AKA NTEIBINT; and Emma Brammer explores the concept of, "the exciting and painful first love - maybe it's not so good for you but it feels historical."

Pieter Van Dessel of Marble Sounds digs further on 'Find Out'. "The lyrics 'Shut your eyes, and you'll find out' started as a reference to childhood memories: as kids we often had to close eyes when somebody wanted to surprise us with a gift. But it can also mean that you could learn more about reality when you disconnect and close your eyes, instead of gathering (too) much information."

Three quarters of the tracks are fresh and introduce exciting guest vocalists and producers. These are complemented by the much-loved staples from the duo, 'Girl, Forever' and 'You Make Me Feel Good'. Tim of Satin Jackets explains, "We're ending the journey of this album with 'You Make Me Feel Good', [a] great story of a song. It still gives people all kinds of happy feelings. The more people it can reach, the better."

German music producer, Tim Bernhardt and lead performer Den Ishu are Satin Jackets. Their eponymous live show has relentlessly toured the US, Canada, Mexico and Europe, opening their fluid pop appeal and accessible four-to-the-floor groove up to the world at large.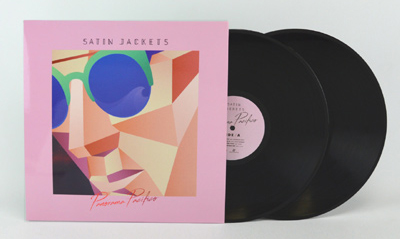 'Panorama Pacifico' is available on CD, 2LP and digitally.

Buy / stream the album here or on Beatport, Youtube or Soundcloud.

Tracklist:
01. Satin Jackets feat. Scavenger Hunt - Feel Good
02. Satin Jackets feat. Emma Brammer - We Can Talk
03. Satin Jackets feat. Esser - Shine On You
04. Satin Jackets feat. IsaacO - Keep Moving On
05. Satin Jackets feat. I will, I swear - So I Heard
06. Satin Jackets - Cala Banana
07. Satin Jackets feat. Kids At Midnight - Say You
08. Satin Jackets feat. Marble Sounds - Find Out
09. Satin Jackets feat. NTEIBINT - Coast To Coast
10. Satin Jackets feat. KLP - For Days
11. Satin Jackets - Girl, Forever
12. Satin Jackets - You Make Me Feel Good



Mixtapes


Almost weekend! Enjoy these mixes we selected for you.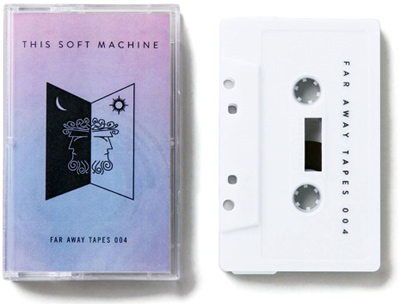 This Soft Machine
Satin Jackets
NTEIBINT
Atella
New Vinny Villbass single out now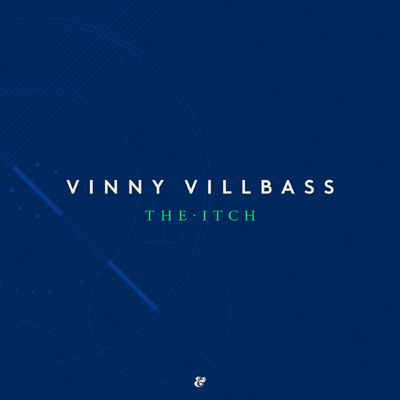 At the helm of the Norwegian club scene, Vinny Villbass is the next to release on Eskimo Recordings with 'The Itch', featuring remixes at the hands of highly acclaimed duo Whatever/Whatever and Berlin resident Alejandro Mosso.

Finding his way back onto Eskimo after 'Lust For Wrong' featuring Ost (from Ost & Kjex), Vinny Villbass unveils his latest offering. 'The Itch' unfolds with haunting synths that infiltrate the lower frequencies, progressing into an array of emotive chords. Heavy atmosphere penetrates the outer layers of Whatever/Whatever's remix with rich keys carrying the melody into an acid tinged dancefloor affair. Alejandro Mosso offers a further interpretation with tribal, broken percussion underlined with stirring intensity.

Vinny Villbass has operated as a musical peace envoi and Norwegian club DJ for almost 15 years. He's behind the Badabing, Sunkissed nights and runs his dj-community and web radio OsloClubCast. He's also one of the curators behind the 'Pantha Du Prince & The Bell Laboratory' project and formerly played guitar in diskJokkeBand.

Justin Strauss (of Milk 'N' Cookies fame) has become one of New York City's most iconic producers and DJs, spinning at all of the best clubs in the world. In 2008, he teamed up with Bryan Mette to form the duo Whatever/Whatever. They've remixed the likes of LCD Soundsystem, Woolfy and Yacht at the height of the indie dance scene around the start of this decade and are now breathing new life into the project with recent remixes for Inflagranti, Pollyester, !!! and Vinny Villbass.

Argentinian born Alejandro Mosso has been releasing music since 2004 and recently appeared on Prins Thomas' 'Paradise Goulash' with the track 'Tre Melodi' (with Joachim Holm). Since he founded his Mosso label in 2011 and signed a Live recording for Cocoon Ibiza in 2013 his profile has been in steady growth.

Download/stream the EP here or on Beatport, Youtube or Soundcloud.



Satin Jackets album coming up


Satin Jackets' debut album is coming on April 8 and you can listen to a taster below!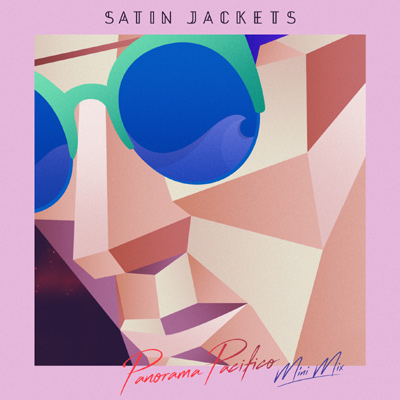 'Panorama Pacifico' features contributions from Scavenger Hunt, Emma Brammer, IsaacO, Esser, Kids At Midnight, Marble Sounds, NTEIBINT, KLP and I will, I swear and you can pre-order it here.



We're on Instagram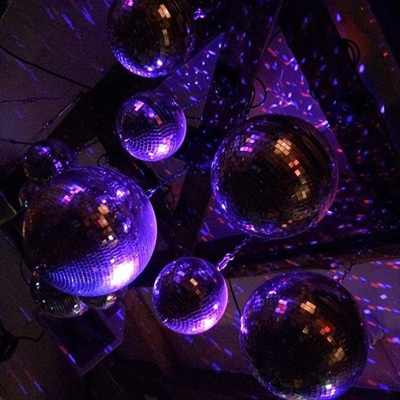 That's right. Hit follow! Instagram.com/eskimorecordings



New Atella single out now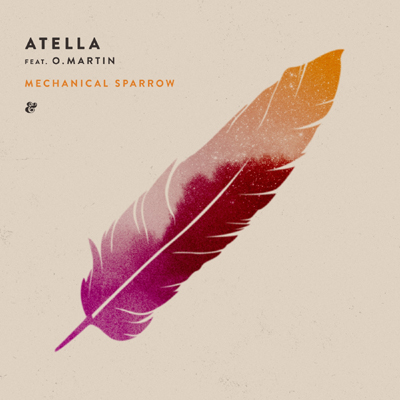 Deep in the depths of Norway (Bergen to be precise), Atella and O.Martin have been brewing up 'Mechanical Sparrow' for Eskimo recordings, with club remix and rework from Man Power.

The original gives a nod to their expansive environment and the sounds of Air or Royksopp, sweeping melodies, majestic vocals, and luscious French "Phoenix" guitar. The Atella Club Mix is friendlier for those seeking out the ebbs of the night, while Man Power's remix reveals the bare bones of 'Mechanical Sparrow', it's delicate wings in pensive flight contemplating a divine dreamstate, in the style of Mount Kimbie and Bonobo.

Atella are Magnus & Johannes who hilariously stumbled upon each other at a piggy back race. They have remixed fellow Norwegian Lindstrom and indie-electronica outfit Lemaitre. They debuted on Eskimo with 'The Monster' back in 2014, a track that was recently featured in 'Scream', the TV series spin off from the film trilogy. Back then they were remixed by UK electronic darlings, Stubborn Heart, while Atella's latest release features a remix from another UK aficionado, Man Power, the elusive producer for his work on Correspondent and John Talabot's Hivern Discs.

The track features O. Martin, a close musical ally of Aurora (infamous for the music on the current John Lewis Christmas ad) which gave life to this collaboration, as Atella explains "When Atella and O. Martin met in the studio in Bergen, Norway, there was chemistry right away. They just started jamming, recorded several acoustic instruments and then brought in the organic-electronic sound. O. Martin composed text and melody and Mechanical Sparrow was born."

Download/stream the EP here or on Beatport, Youtube or Soundcloud.