ESKIMO NEWS
New This Soft Machine single out now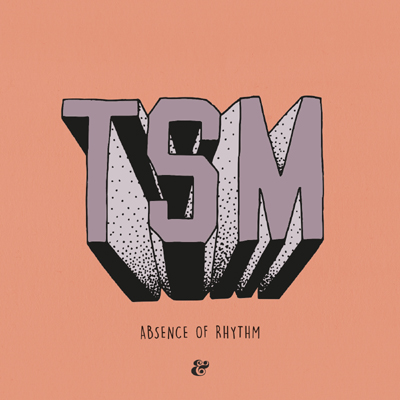 TSM aka This Soft Machine returns to Eskimo Recordings with 'Absence Of Rhythm', backed by a remix from the legendary London-based DJ and producer Rory Phillips and a TSM dub version. 'Absence Of Rhythm' is a piece of otherworldly disco with a futurist sheen and was created entirely by Tim Sullivan and his band using analogue equipment. Swedish singer Erik Lindestad is on the vocals.

He explains: "I lived in London between the ages 18-21. This time changed my taste in music forever. I would do my best to be at Trash Club every Monday night. Here I was introduced to the idea of dance music and rock music being completely compatible. Hearing the Pixies & Talking Heads played along side dance music. I remember dancing in the side room to ESG, A Certain Ratio, Delta 5 and The Rapture. Rory Phillips was the guy responsible for the music selection and also my extremely sore legs the next day from dancing all night. I'm super excited to have Rory giving his touch to my own music."

LISTEN / DOWNLOAD



Closer To Life video


The new Atella single now has a video, which was premiered by Earmilk.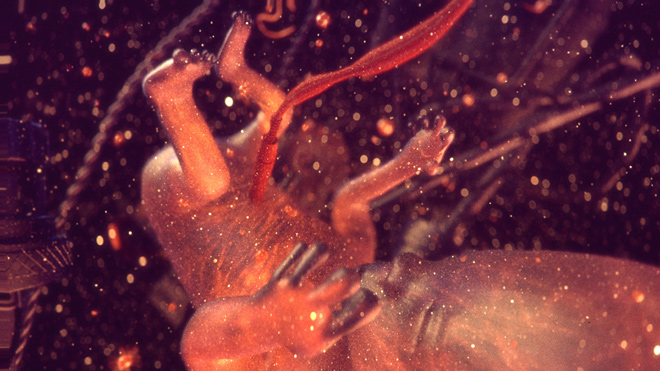 Oh I have a plan
a vision in mind
where I hold his hands
one extra time
and i hold him under
but i hold him tight
oh I hold him closer
closer to life

Let the leaves fall now
let the air, let the air spill out
he won't put up a fight
closer to life

Lover sink for me like I sank for you
deep into the ocean we'll start a new
we are one
let the leaves fall now
let the air, let the air spill out
he won't put up a fight
closer to life

For every hello
this will be my goodbye
and once for all
my tears will run dry
and the sky will burst
and birds start to sing
when i take him under
wings of the spring

let the leaves fall now
let the air, let the air spill out
he won't put up a fight
closer to life

Lover sink for me like I sank for you
deep into the ocean we'll start a new
we are one
let the leaves fall now
let the air, let the air spill out
he won't put up a fight
closer to life

Lover sink for me like I sank for you
deep into the ocean we'll start a new
we are one
let the leaves fall now
let the air, let the air spill out
he won't put up a fight
closer to life
Psychemagik presents Ritual Chants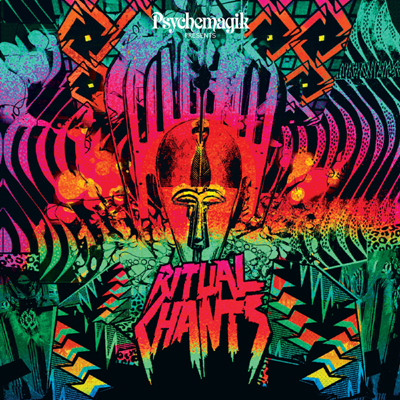 'Ritual Chants' is a stellar earthbound and outer space odyssey spanning 3 discs, respectfully embellishing Psychemagik's taste and passion for the wonderful, the sublime and very often unusual.

Ritual Chants skilfully shows insights into applying retro finds into a contemporary setting, much of the material acquired via world tours and capturing the excitement of finding lost jewels and sharing them to crowds across the planet.
Compiled by Danny McLewin, the renowned record digger of the duo, the 3 discs are carefully programmed and sequenced into 3 themes: Beach, Love & Dance, all of which tenderly demonstrate curious ears with a respectful nod to the past and the future via such touchstones as the pre-new age emanations of 'Water Sports' by Man Parrish, a beautiful tranquil and cascading synth poem which soothes and pulses, and the sublime and haunting 'God's Garden' by John J. Francis, which hints at a forthcoming new age of thinking.

On disc 2 (Love) the semi discordant funk of Zru Vogue's 'Do the Zru', reminiscent of a later era Can, laced with thumb piano and an addictive head nod groove finds its place alongside the Gallic seduction of 'L'Amour Joue Au Violon' by Jeanette, a real string-swept lost masterpiece reminiscent of 'Melody Nelson' era Serge Gainsbourg. The booming drum machine mechanics of 'Hangin' Out In Space' by Tony Wilson does exactly what it says: a galactic deep fried boogie which will have even robots shaking their metalware into the long wee hours, as will the hypnotic Arabic infused brew made by Golden Hands on 'Take Me Back'.

While disc 3 (Dance) opens the door to the thick of the night, with phenomenal and unknown cuts such as 'Love and Happiness' by Mansour Sallas and Ennio Morricone's disco infused hybrid cut 'Dance On' adding magic and mysticism to this bountiful line, and high quality floor polishers such as Popcorn Makers 'Nothing', a sweaty gyrating slice of European sleaze bringing the delightful 3 course meal of 'Ritual Chants' to a close.

Psychemagik are unique in their perspective, not only is their ability to seek out rare musical treasures from the worldwide musical domain astounding, but there's also a supernatural nature to their curation. They are a duo as infamous for their production technique as their DJ skills, their prolific edits laced with subtle studio production re-interpreting vintage gems and giving them a contemporary bounce. Mixmag named them their 'Stars Of 2012' and their remix output includes Bryan Ferry, Roisin Murphy, Noel Gallagher, Haim, Azari & III, Wang Chung, Paul Weller and Metronomy, with FACT mag summing up their skills best when they observed their "ear for mind-expanding dance floor mysticism".

Available as 3CD / 3x 2LP (Love / Dance / Beach) / digital. Out on the 18th of November on Eskimo Recordings.

Check out Ritual Chants here.



Debut Else Born single out now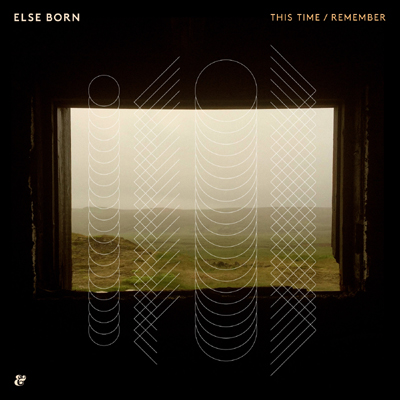 Else Born was featured on one of the finest Horixon tracks to date, 'Colours'. It was recently used as the soundtrack to the Stella McCartney produced One City, One Girl series based in Berlin. Now Else Born, aka Turid Alida Solberg from Norwegian twisted pop sensation Philco Fiction, steps forward with her very own debut single, 'This Time/Remember'. It's a melancholic mid-tempo track we instantly fell in love with at the Eskimo HQ. With its gentle synths, soft percussive elements and mesmerizing vocals, 'This Time/Remember' is a beautifully crafted track that creates a sense of nostalgia.

On the remixes we find Blue Motel, a French electronic music duo based in Los Angeles, composed of Julien Nolan and Thomas Toccafondi. The cosmic grooves of Blue Motel are stepped in no particular musical tradition, but rather in multi-genre background ranging from disco, funk, house, new wave and other styles. The duo debuted in 2016 with a self-titled EP 'Pacific Resident' and has remixed the likes of Classixx, Poolside, Cannons and Kraak & Smaak.

LISTEN / DOWNLOAD



Fresh Atella mixtape


Have a listen!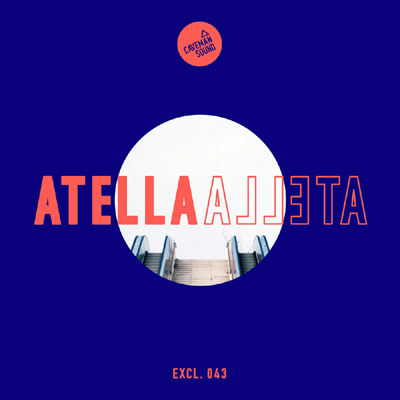 Tracklist:
01. S U R V I V E - Wadenclyffe [Relapse]
02. Jean-Michel Jarre & AIR - Close Your Eyes [Columbia]
03. Fred Berthet - Tri Bal [Nein]
04. Public Service Broadcasting - Go! (Louis la Roche Remix) [Test Card]
05. Deadmau5 - Strobe (Com Truise Remix) [Mau5trap]
06. Luke Million - Stranger Things [etcetc]
07. Made In Sane - Flying Circuits (Man Power Remix) [Eskimo]
08. Rodion - Medusa (Alien Alien Caribbean Dub) [Roccodisco]
09. Atella - Close To Life [Eskimo]
10. Atella feat. Frøder - Closer To Life [Eskimo]
Outro: Peter Scion - Sounds of the Space Age [Huntleys + Palmers]



New Atella single out now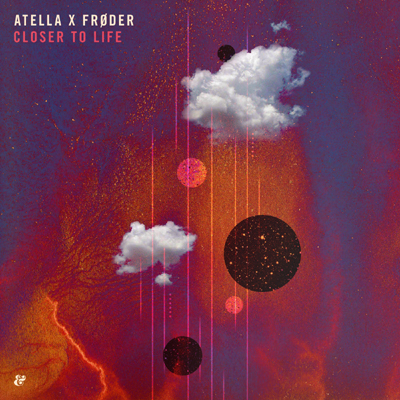 Some producers meet in the DJ booths or dancefloors of seminal club nights, or at the counters of record stores fighting over the last copy of an in demand 12" or are even introduced to each other by other iconic artists - Atella's Magnus and Johannes met during a piggyback race. This unlikely if fortuitous scenario seems to sum up the Norwegian duo and their incredible sense of humour. There's an impish sense of both fun and imagination to their work that matches frisky electronics to gently uplifting atmospheres. For their new cut, 'Closer To Life', Atella have joined forces with singer Frøder, recently cited by Nylon as one of Norway's most promising new artists, to deliver a track that can stand proudly amongst the output of fellow Bergen natives Röyksopp or Lindstrøm (whom they have remixed).

Atella explain: "Closer To Life is the result of the good friendship we have with the amazing artist Frøder. The song is an atmospheric reflection of our world's unstable and chaotic journey through the universe. Close To Life is the sequel (or prequel - who knows?!) to Closer To Life. A targeted journey through time and space, and the search for extraterrestrial and/or intelligent lifeforms - are we getting closer? We can feel it."


Atella made their debut on Eskimo with 'The Monster' back in 2014, a track that featured in 'Scream' (the TV series spin off from the film trilogy) and was heavily supported by scores of DJs including the legendary Busy P. Their previous single 'Mechanical Sparrow' featured O. Martin on vocals (the musical ally of Aurora) and they've recently worked with or remixed the likes of Ary, Dagny and Bow To Each Other, who won the Norwegian Grammy Award for pop band of the year. Get ready for the Nordic invasion.

LISTEN / DOWNLOAD



Mixtapes


We hope you enjoy these mixes we selected for you.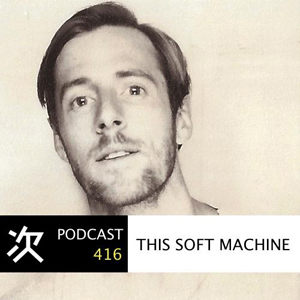 This Soft Machine: Stamp The Wax / Tsugi
Nteibint: Discobelle
(Eskimo A&R) Captain E: Blisspop
Satin Jackets: Discovery