ESKIMO NEWS
New Blende single out now


"None of that bouncy banana boat nonsense, it's more real like this."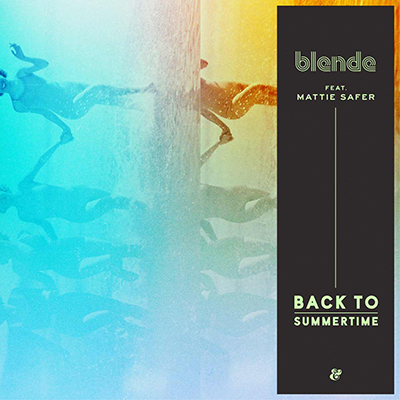 London based Swedish producer, song writer and DJ Blende returns to Eskimo Recordings with 'Back To Summertime', an outrageously funky slice of disco house featuring the stunning vocals of former The Rapture vocalist Mattie Safer.

"The song came about from one of those demos you sometimes sit with that never seem to lead to anything," explains Blende. "I was about ready to give up on it when Mattie recorded this brilliant vocal that probably would make even George Benson envious, and after that it was a smooth ride. I must admit I wasn't paying too much attention to the lyrics at first and even though the title is hinting at the opposite it's really quite a sad song. But I like that aspect; you book a resort holiday and then it rains for two weeks. None of that bouncy banana boat nonsense, it's more real like this."

"I loved the track that Johan delivered and it reminded me of summer festivals and parties on the beach," recalls Mattie Safer. "The song is a story, two lovers who have let the complications and burdens of everyday life get in the way of their romance. The idea is to back to the innocence and simplicity of a carefree summer fling, just enjoying each other and life. You can run away from love but you can't hide forever. It comes back around."

Upping the synth-funk pressure Norwegian producer Cavego follows up his triumphant remix of Satin Jackets (one of Beatport's biggest sellers in 2016) with not one but two, smooth as satin sheets remixes, sure to cause a population spike later this year. Finally completing the package Australian born, Munich based, producer TSM aka This Soft Machine delivers a remix that instantly recalls the strings, keys and heartbreak of classic Paradise Garage era disco.

LISTEN / DOWNLOAD





New Rey & Kjavik single out now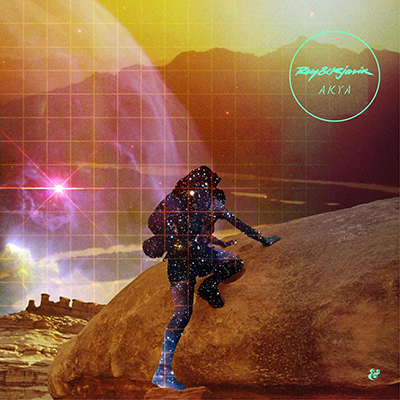 'Akya' is the new single from Frankfurt born and based artist Rey & Kjavik, his debut release for Belgium's Eskimo Recordings. Powered by a heady mix of throbbing bass, head spinning synths and hypnotic chants it follows on from acclaimed releases on some of electronic music's best labels such as Get Physical, Compost Black, Katermukke and Exploited, and his own label (and clothing brand) RKJVK.

Drawing inspiration from his DJ travels around the world, from a life changing set at The Kazbah-stage at his first Burning Man festival to shows everywhere from San Francisco to Istanbul, Rey & Kjavik's sound is a melting pot of ideas and influences. 'Akya' is the perfect example of this eclectic approach in action and will leave you in little wonder why Rey & Kjavik is considered one of Germany's most exciting new producers and in-demand the world over.

LISTEN / DOWNLOAD



Proudly presenting The Red Collection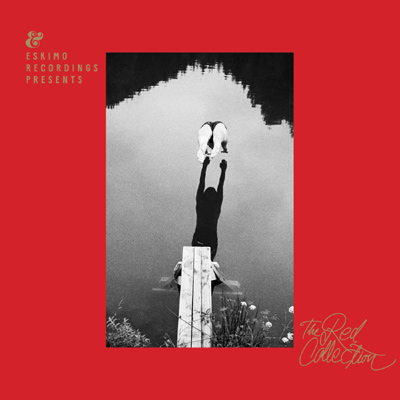 Easing us into 2017, Eskimo Recordings, returns with The Red Collection. The 6th instalment in the label's colour series it brings together the best of the label's recent releases with unreleased gems from their friends and family including Satin Jackets, Atella, This Soft Machine and many more. Across 13 tracks (and a bonus mix CD) 'The Red Collection' expertly segues between leftfield electronic pop, disco and house, taking us from the frozen north to the souks of the middle east and beyond.

Providing us with the perfect palette cleanser Icelandic producer Hermigervill opens the compilation's account with the crystalline electronica of 'Solitaire' before passing the baton onto Norwegian duo Atella, whose collaboration with Frøder (herself named on of Scandinavia's most exciting new talents by NYLON) 'Closer To Life' has already been hailed by Clash as a "glittering alt pop belter" and by Earmilk as "dark and enigmatic" with "a sound to rival fellow Norwegians Röyksopp".

Making a quick detour east to the city of Kazan in Russia fast rising producer Antenna delivers an ode to his favourite hookah tobacco in the shape of 'Love 66', a breezy slo-mo disco gem filled with Balearic charm. Returning to Scandinavia Philco Fiction's Turid Alida Solberg delivers her solo debut as Else Born, the heartbreaking 'This Time/Remember' lauded as a "masterclass in modern electronic pop" by The Line of Best Fit upon its original release last November.

As we begin to push the tempo it's the turn of Japanese based, British producer Max Essa who after critically acclaimed releases for labels such as Is It Balearic?, Lex Wax and Mareh Music makes a welcome debut on Eskimo with 'Your Cathedrals Re-Imagined', a sublime moment of electronic funk. With the party in full swing, it's time for one of Eskimo's biggest hitters in recent years Satin Jackets to do what they do best, bringing together their original brand of diva funk and smooth disco and the refreshing vocals of the talented Niya Wells. A perfect fusion of electro-pop, disco and soul.

LA based French duo Blue Motel follow up their recent remix for Else Born with their first original material for the label. Showing just why they've already been called upon to add their French touch to the likes of Classix, Poolside and Kraak & Smaak, 'Lunch With The King' is the kind of divine house music that French producers do so well, swirling electronic melodies and pulsating bass lines combing to joyous effect.

Next up we have Greek producer NTEIBINT whose 'Love' goes to show just why he has become one of Eskimo's go to artists in recent years, timeless and indelible music for both body and soul. Dutch DJs SHMLSS take time out from running their vinyl only label XXX and curating the disco playlist at 22Tracks Amsterdam to bring us 'Train Ride to the Middle East', a heady psychedelic brew of twisted disco and Middle Eastern sounds that hints at the eclectic nature of their own DJ sets.

With the party in full swing Romanian twins The Gemini Brothers take us deep into house territory with the hypnotic bleeps and beats of 'Travel Inside' and leaving us with no doubt whilst their productions have received strong support from everyone from Andrew Weatherall to Tiga, Psychemagik to John Talabot. Over to Germany next and producer Rey & Kjavik whose 'Akya' draws inspiration from his DJ travels in Istanbul and beyond. The resulting mix of throbbing bass, head spinning synths and chants will leave you in little wonder why he's considered one of Germany's most exciting new producers.

Ending the compilation on a high Eskimo turn to two of their regular faces. Australian born, Munich based TSM aka This Soft Machine delivers an outstanding cut of otherworldly disco with a futurist sheen complete with Swedish singer Erik Lindestad aka The Land Below on the vocals and plenty of cowbell. Finally easing us into the night are duo Horixon whose 'The Beekeeper' features vocals from Birsen from one of Belgium's fastest rising acts Hydrogen Sea. For The Red Collection, Horixon's label friends Atella have reworked the original to create the perfect closing track for The Red Collection.

Since launching in the year 2000, Gent based Eskimo Recordings has gone onto become one of the leading electronic music labels in the world releasing genre defining artist albums and compilations from the likes of Aeroplane, Lindstrøm, Prins Thomas, The Glimmers, Optimo, Psychemagik and many more. Since its launch in 2013 the 'Colour' series, now in its 6th edition, has continued to build upon the label's reputation, not only for discovering and curating great music but for great design and the cover for The Red Collection features a stunning photo by Berlin artist Julia Baier taken from her acclaimed series 'Water Matters'.

Tracklist:
1. Hermigervill - Solitaire
2. Atella x Frøder - Closer To Life
3. Antenna - Love 66
4. Else Born - This Time/Remember
5. Max Essa - Your Cathedrals Re-Imagined
6. Satin Jackets feat. Niya Wells - Never Enough
7. Blue Motel - LWTK (Lunch With The King)
8. NTEIBINT - Love
9. SHMLSS - Train Ride To The Middle East
10. Gemini Brothers - Travel Inside
11. Rey & Kjavik - Akya
12. This Soft Machine - Absence Of Rhythm
13. Horixon feat. Birsen - The Beekeeper (Atella's Sand In Shoe Mix)

Out now! https://NEWS.lnk.to/redcollection



New Satin Jackets single out now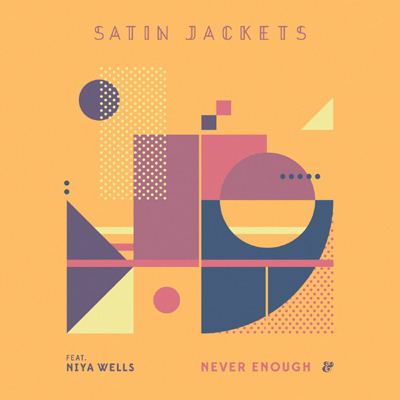 Satin Jackets' latest release "Never Enough" serves as a spectacular preview of what lies ahead. Dialing in with more clarity than ever before, Tim, the producing half of the project has developed the perfect single to kick off the new year. Just coming off of an impressive 2016 including a nationwide US tour, Satin Jackets have garnered over 300K monthly listeners on Spotify. Remixing the likes of Goldroom and Nora en Pure, their previous single "Feel Good" has just hit over a million streams. The intrinsic two-piece has set the groundwork towards infinite success.

Sounding like a confetti-laced celebration, "Never Enough" is a complete knockout. Made for that iconic two-step, the alchemist has created a sensational record perfectly suited for Niya Wells' refreshing vocals. As infatuation takes over, Wells vividly describes how addictive a new affair can become, with each moment feeling like the first time. The talented vocalist facilitates a fusion between electro-pop and soul, creating a more dimensional sound. Wanting to provide another take on "Never Enough" Bernhardt enlisted the help of CASSARA, allowing the artist to put his own special touch releasing an exclusive remix to accompany the single. Get caught up in the rapture, this playful release is sure to leave an incredible first impression.

LISTEN / DOWNLOAD



New This Soft Machine single out now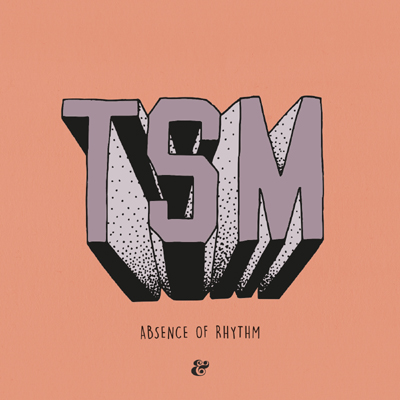 TSM aka This Soft Machine returns to Eskimo Recordings with 'Absence Of Rhythm', backed by a remix from the legendary London-based DJ and producer Rory Phillips and a TSM dub version. 'Absence Of Rhythm' is a piece of otherworldly disco with a futurist sheen and was created entirely by Tim Sullivan and his band using analogue equipment. Swedish singer Erik Lindestad is on the vocals.

He explains: "I lived in London between the ages 18-21. This time changed my taste in music forever. I would do my best to be at Trash Club every Monday night. Here I was introduced to the idea of dance music and rock music being completely compatible. Hearing the Pixies & Talking Heads played along side dance music. I remember dancing in the side room to ESG, A Certain Ratio, Delta 5 and The Rapture. Rory Phillips was the guy responsible for the music selection and also my extremely sore legs the next day from dancing all night. I'm super excited to have Rory giving his touch to my own music."

LISTEN / DOWNLOAD



Closer To Life video


The new Atella single now has a video, which was premiered by Earmilk.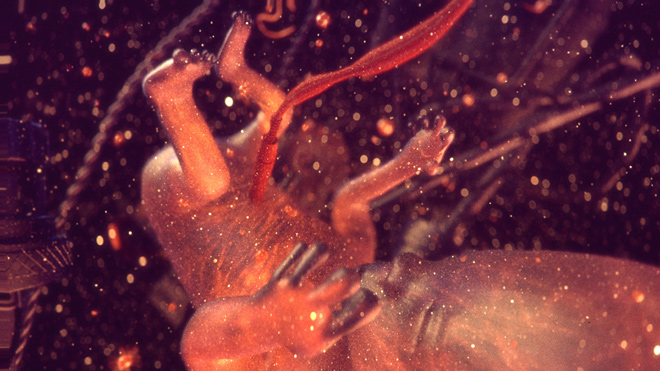 Oh I have a plan
a vision in mind
where I hold his hands
one extra time
and i hold him under
but i hold him tight
oh I hold him closer
closer to life

Let the leaves fall now
let the air, let the air spill out
he won't put up a fight
closer to life

Lover sink for me like I sank for you
deep into the ocean we'll start a new
we are one
let the leaves fall now
let the air, let the air spill out
he won't put up a fight
closer to life

For every hello
this will be my goodbye
and once for all
my tears will run dry
and the sky will burst
and birds start to sing
when i take him under
wings of the spring

let the leaves fall now
let the air, let the air spill out
he won't put up a fight
closer to life

Lover sink for me like I sank for you
deep into the ocean we'll start a new
we are one
let the leaves fall now
let the air, let the air spill out
he won't put up a fight
closer to life

Lover sink for me like I sank for you
deep into the ocean we'll start a new
we are one
let the leaves fall now
let the air, let the air spill out
he won't put up a fight
closer to life
Psychemagik presents Ritual Chants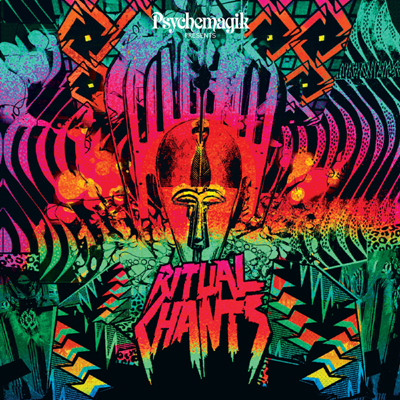 'Ritual Chants' is a stellar earthbound and outer space odyssey spanning 3 discs, respectfully embellishing Psychemagik's taste and passion for the wonderful, the sublime and very often unusual.

Ritual Chants skilfully shows insights into applying retro finds into a contemporary setting, much of the material acquired via world tours and capturing the excitement of finding lost jewels and sharing them to crowds across the planet.
Compiled by Danny McLewin, the renowned record digger of the duo, the 3 discs are carefully programmed and sequenced into 3 themes: Beach, Love & Dance, all of which tenderly demonstrate curious ears with a respectful nod to the past and the future via such touchstones as the pre-new age emanations of 'Water Sports' by Man Parrish, a beautiful tranquil and cascading synth poem which soothes and pulses, and the sublime and haunting 'God's Garden' by John J. Francis, which hints at a forthcoming new age of thinking.

On disc 2 (Love) the semi discordant funk of Zru Vogue's 'Do the Zru', reminiscent of a later era Can, laced with thumb piano and an addictive head nod groove finds its place alongside the Gallic seduction of 'L'Amour Joue Au Violon' by Jeanette, a real string-swept lost masterpiece reminiscent of 'Melody Nelson' era Serge Gainsbourg. The booming drum machine mechanics of 'Hangin' Out In Space' by Tony Wilson does exactly what it says: a galactic deep fried boogie which will have even robots shaking their metalware into the long wee hours, as will the hypnotic Arabic infused brew made by Golden Hands on 'Take Me Back'.

While disc 3 (Dance) opens the door to the thick of the night, with phenomenal and unknown cuts such as 'Love and Happiness' by Mansour Sallas and Ennio Morricone's disco infused hybrid cut 'Dance On' adding magic and mysticism to this bountiful line, and high quality floor polishers such as Popcorn Makers 'Nothing', a sweaty gyrating slice of European sleaze bringing the delightful 3 course meal of 'Ritual Chants' to a close.

Psychemagik are unique in their perspective, not only is their ability to seek out rare musical treasures from the worldwide musical domain astounding, but there's also a supernatural nature to their curation. They are a duo as infamous for their production technique as their DJ skills, their prolific edits laced with subtle studio production re-interpreting vintage gems and giving them a contemporary bounce. Mixmag named them their 'Stars Of 2012' and their remix output includes Bryan Ferry, Roisin Murphy, Noel Gallagher, Haim, Azari & III, Wang Chung, Paul Weller and Metronomy, with FACT mag summing up their skills best when they observed their "ear for mind-expanding dance floor mysticism".

Available as 3CD / 3x 2LP (Love / Dance / Beach) / digital. Out on the 18th of November on Eskimo Recordings.

Check out Ritual Chants here.